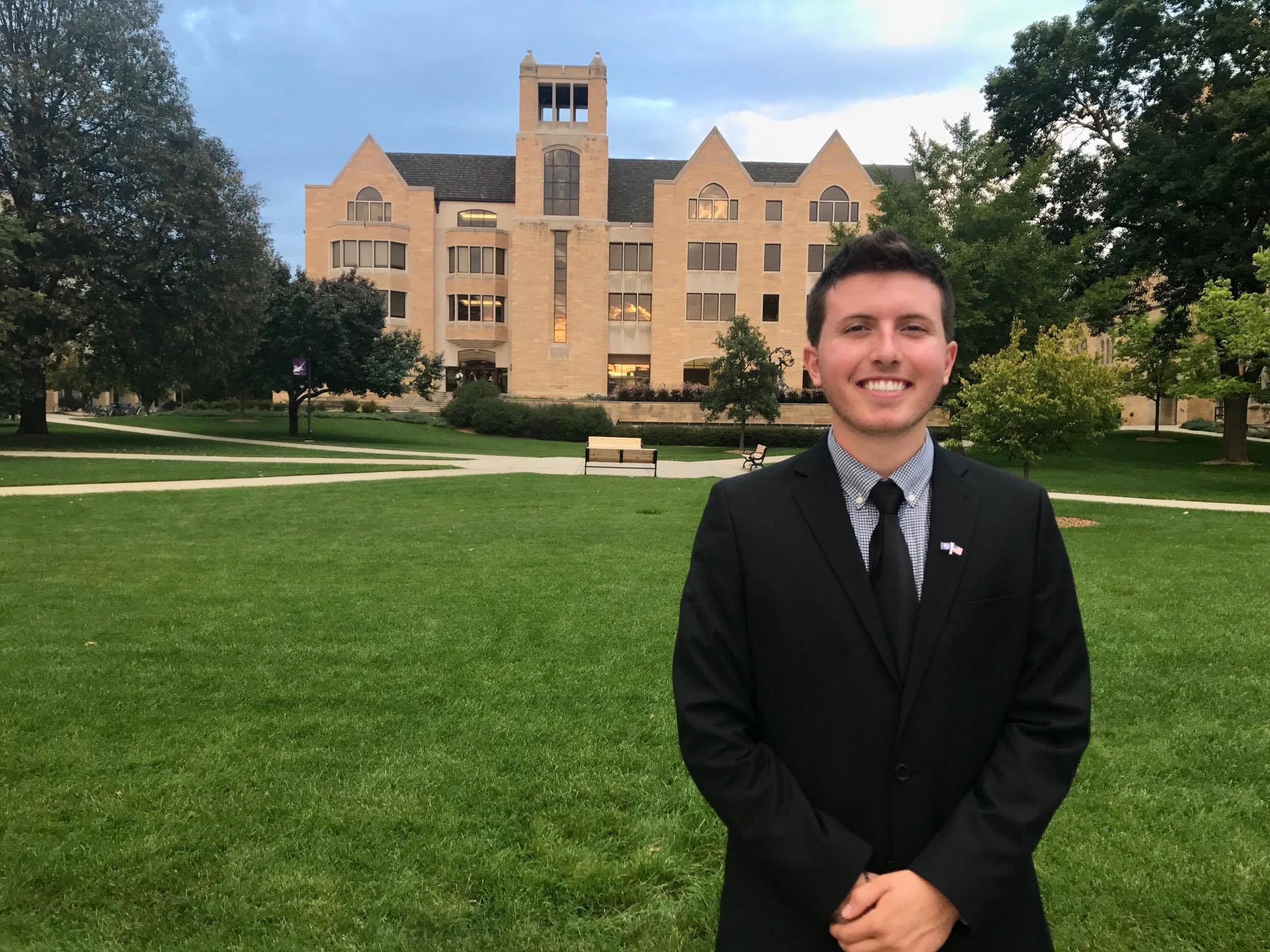 Derrick Diedrich ran for freshman class president on a platform he believes in: 'Relationship, community and leadership, all for the common good.'
Undergraduate Student Government announced Friday that Diedrich, a philosophy and marketing double major, won the seat after a race against four other first-year students.
Diedrich's election slogan sums up how he wants to represent the class of 2021.
"I think through relationships we can grow as people," Diedrich said. "Through being with other people… I come to learn the most about myself."
As for the Tommie community, Diedrich said he wants to give everyone a space where they feel comfortable and accepted.
"Through our relationships we come together to form the community of the University of St. Thomas," he said.
Diedrich grew up in Hortonville, Wisconsin. In high school, he was president of student council, a member of 'Students with a purpose team,' and Link Crew. He described these positions as leadership opportunities that he sought out to be more connected with his community – students, faculty and administration.
Diedrich said his favorite classes were psychology and sociology, where he learned how the presence of leadership affects a society.
"I have learned how to delegate as a leader," Diedrich said, "and play to people's strengths."
As a freshman class president, Diedrich views himself as a servant leader within the community.
"Pope Francis — he always talks about servant leadership," Diedrich said. "Servant leaders are … with everyone, and call them to be who they are and push them — as a friend rather than as a director."
Prior to the election, Diedrich spoke with first-year students to learn what they were concerned about on campus.
"I've heard a couple of requests from freshmen," Diedrich said. "A lot of people … wanted AC in the dorms and more fruit in The View."
Diedrich plans to find out the wants and needs of people on campus.
"I'm ready and available to take on anything (on) campus," he said.
USG also announced Tony Preston as the new executive vice president; Joshua Crespo-Arreola as its legislative affairs senator; Henry Koller as student organizations committee chair; and Bisrat Bayou as the junior class senator. Seven other students were elected to positions after uncontested races.
Emily Sweeney can be reached at swee4225@stthomas.edu.