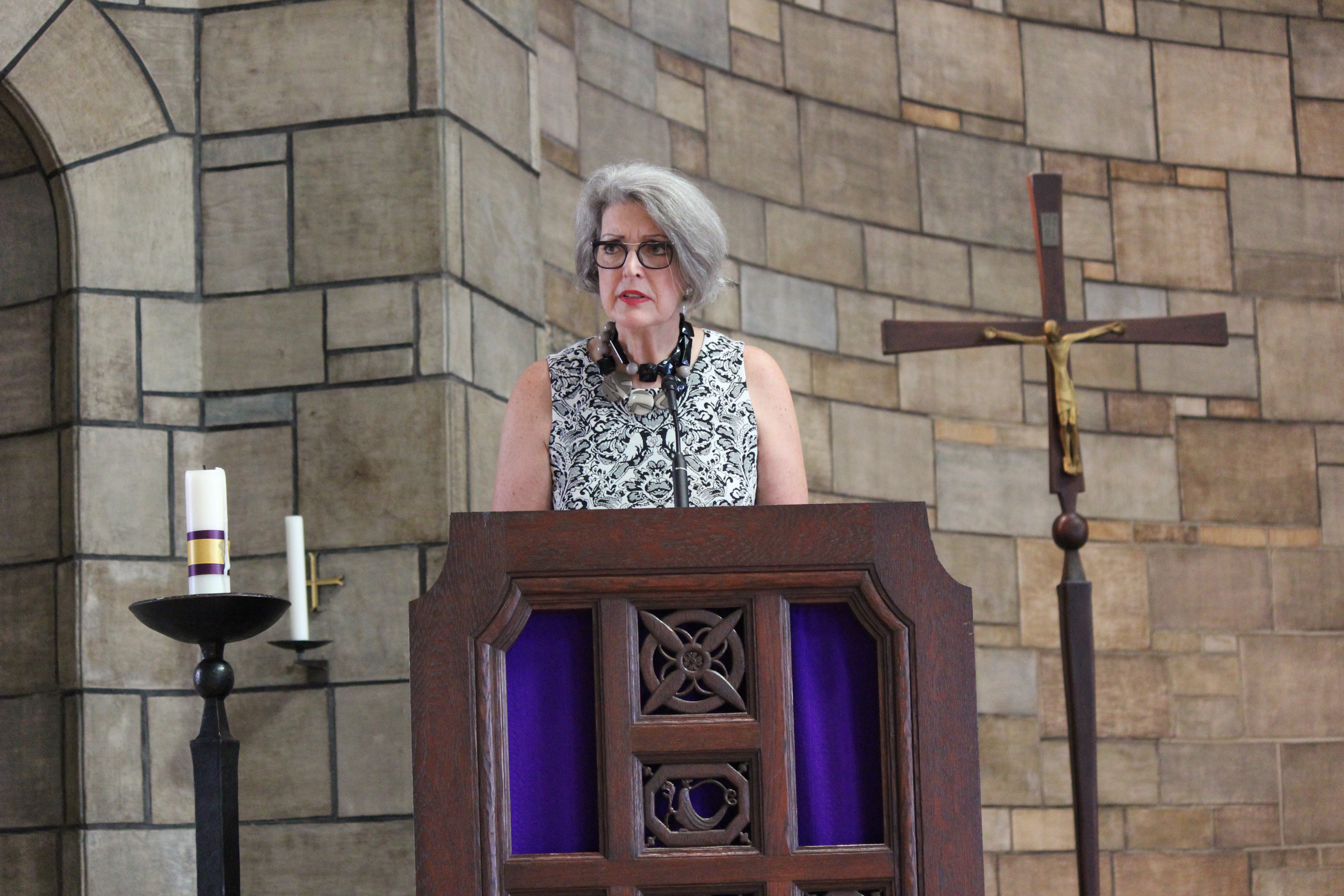 St. Catherine University students met Wednesday at noon to express frustration over the university's response to Tuesday night's on-campus shooting of a security officer.
Officials at the university did not send a campus-wide alert of the incident until nearly an hour after the officer involved reported that he had been shot.
"Today I definitely feel like everyone is really uneasy," St. Kate's sophomore Rachel Lang said. "I don't necessarily feel completely safe … I feel like it was really bad communication."
The emergency alert system, LiveSafe, requires students to sign up to receive alerts. St. Kate's President Becky Roloff said that 1,100 students were registered with LiveSafe before the shooting occurred. St. Kate's has a total enrollment of 4,786 students.
"I think that they need to make their policy of having communication directly to phones more strict," St. Kate's first-year student Andrea Hitz said. "They said that they are going to strongly encourage everyone to download the LiveSafe app, but to me I think that they should directly text us."
At Wednesday's meeting, Roloff made public that the wounded security officer had been released from the hospital. He had sustained a gunshot wound to his shoulder in the incident.
Later in the meeting, students expressed frustration at the university's communication Tuesday night. Several said they wanted to receive direct communication via text or email, and that they were disappointed with the time it took to send a notification to the community.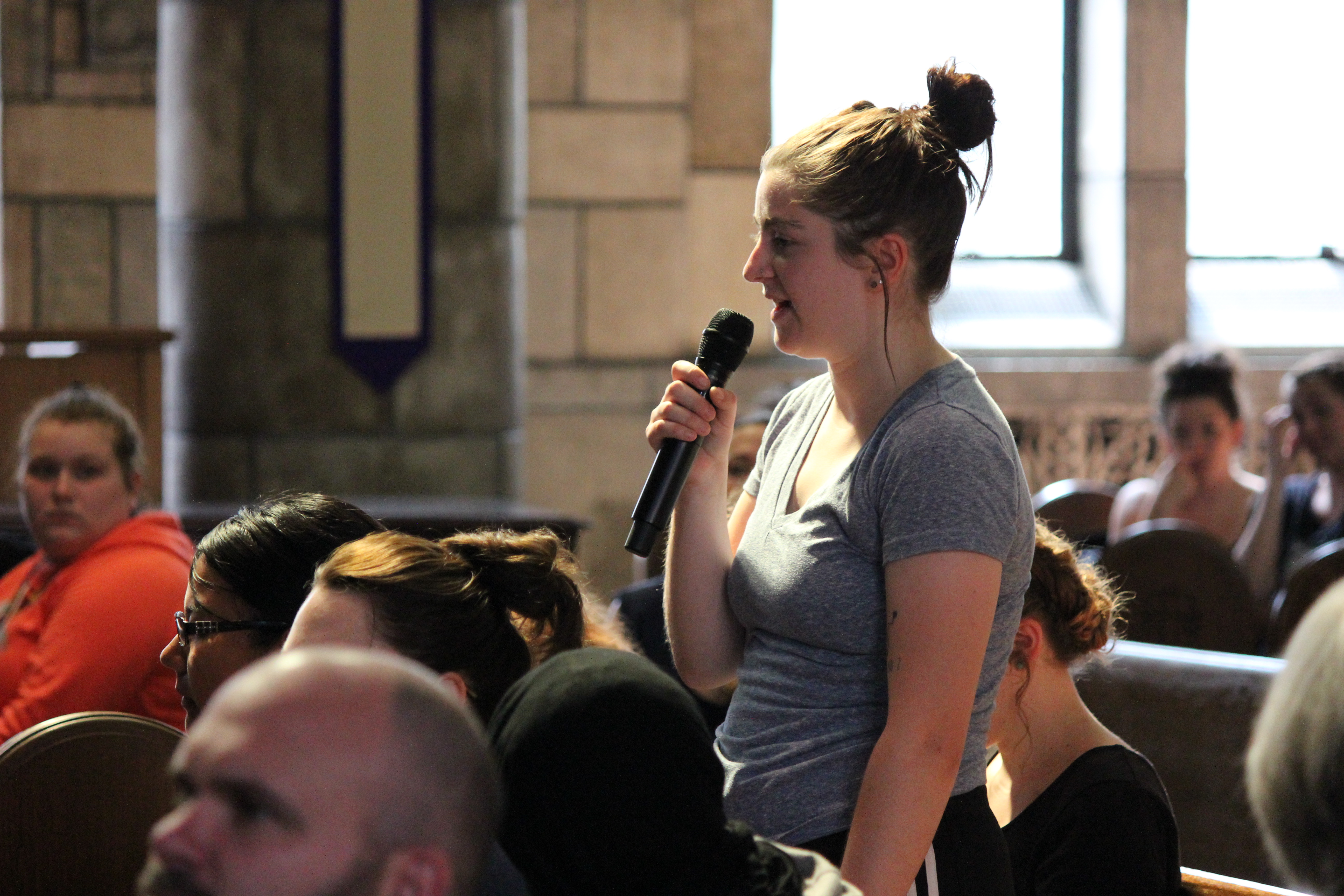 "I really appreciate the honest and heartfelt feedback," Roloff said at the meeting. "You want to know that everything is OK and I'm sure there's much we could do better."
Roloff said the unsatisfactory response was due in part to current efforts to change the university's campus-wide alert system.
No other new information about the shooting was made available by school officials or St. Paul police. As of 5 p.m. Wednesday, the name of the officer was not public. Police did not provide details about the shooter, who remained at large, or the reason for the shooting. Police said the investigation was ongoing.
St. Thomas Public Safety acknowledged the shooting on Twitter late Tuesday night, but said there was "no current risk" to students. No official emergency alert was sent out.
Noah Brown, Mary Brickner, Carolyn Meyer, Sophie Carson and Esmee Verschoor contributed to this report.