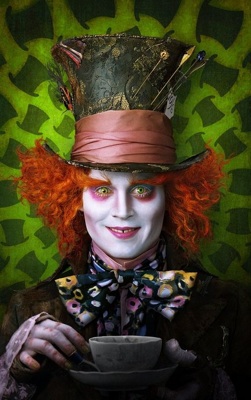 With consumers looking for the newest craze in technology, 3-D television sets are aimed to be the next big thing, but are the drawbacks worth the price tag?
With films such as "Alice in Wonderland" and "Avatar," the latest box office trend is the third dimension. Both movies scored high with viewers. "Avatar" became the highest-grossing film of all time. While 3-D movies rake in money for the film industry, many television companies are looking to cash in.
Panasonic and Samsung have recently launched 3-D television sets, while LG and Sony will be selling 3-D sets by the end of the year. These companies have brought the 3-D trend into consumers' living rooms, but will small drawbacks keeps people from buying?
Owning the newest in 3-D technology will cost $3,000 for a 46-inch television. The set comes with two pairs of glasses and a 3-D Blu-ray player. Not only does the new television set have a hefty price tag, but many people are turned-off that they will have to wear the glasses while watching.
"It seems like it could be inconvenient if multiple people are watching and you don't have enough 3-D glasses," senior Heath May said.
Junior Laura Wiering agrees the glasses would be a hassle, but is also concerned about how often she would have to use the television's 3-D feature.
"I think it should be a feature that is able to be turned on and off," Wiering said. "It has the potential to be obnoxious after a while."
Putting the negatives aside, most agree the new technology is a great feature for television.
"I think the concept is great," Wiering said. "Who wouldn't want to watch 3-D movies in the comfort of their own home?"
May thinks 3-D sets will be taking television in a whole new direction.
"I see it as a way of making television more lifelike, like when they added color," May said.
Gina Dolski can be reached at grdolski@stthomas.edu.