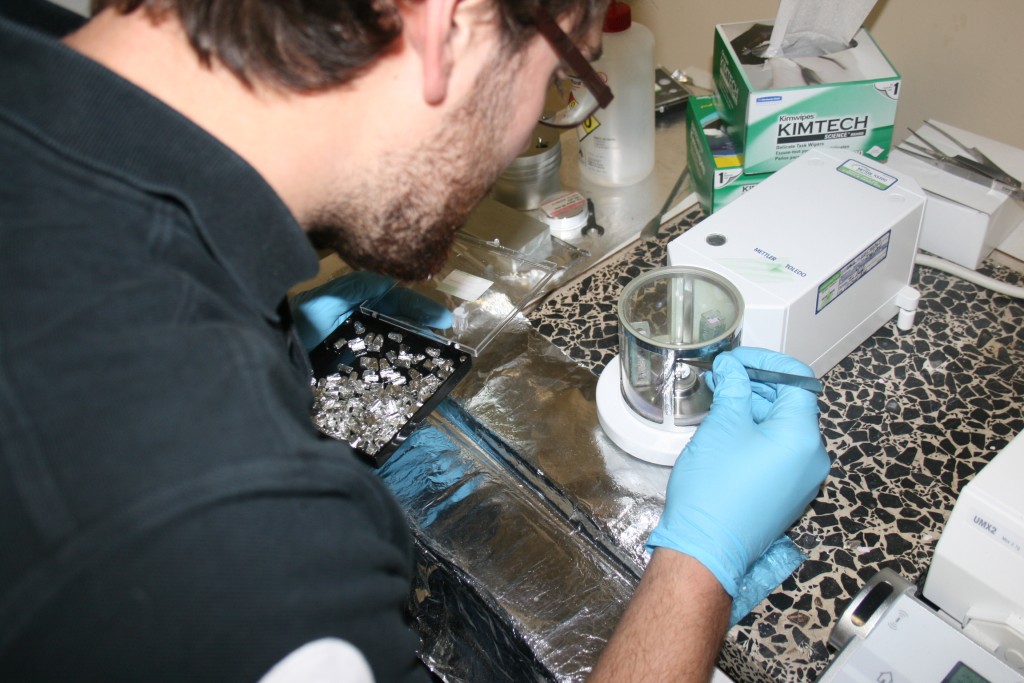 This is the second in a series of stories about ongoing projects in St. Thomas' science and engineering departments.
Seniors Ben Czeck and Sean Hagen, both geology majors, are conducting lake research at St. Thomas.
For the past two-and-a-half years, Czeck has worked with geology professor Kevin Theissen studying lake cores and sediments to find out more about the past.
During his sophomore year, Czeck traveled to Torres del Paine, Chile, to collect lake sediments and study how the climate has changed in that region during the past several hundred years.
Czeck has also researched the Prior Lake watershed on Spring Lake to determine the effects of European settlement on the area and determine how settlers negatively affected the chemistry of the lake. This research can be used to develop ways to remediate any negative effects, Czeck said.
"Overall, I've had a great time doing research here in the department," Czeck said. "I've been able to have some opportunities that I never would have gotten anywhere else."
Hagen and Czeck worked with Theissen on a National Science Foundation project this summer looking at shallow lakes in the prairie pothole region near Alexandria, Minn. They researched the lakes' ability to sequester carbon.
Hagen, who has been doing research with the department for about a year, traveled to San Francisco to present the research projects at a NSF conference.
"When we went out to San Francisco, a lot of professors were impressed with all our research and that we were undergraduates," Hagen said.
Both Czeck and Hagen said the geology department has offered them something unique.
"This is an experience that most undergraduates don't get to experience," Hagen said.
Maggie Clemensen can be reached at clem0427@stthomas.edu.