St. Thomas Activities and Recreation announced that its spring concert will take place on Thursday, May 10, in the Anderson Student Center's Woulfe Alumni Hall.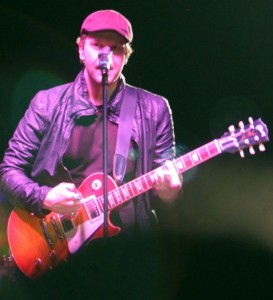 STAR Programmer Linnea Bicking said her organization has yet to sign a contract but hopes to announce the performer later this week.
Bicking also said there will be no tickets for the concert. Only 900 St. Thomas students will be admitted on a first-come, first-serve basis, she said, so students will line up before the concert. She also said the concert will most likely start at 9 p.m.
At this time, only St. Thomas students will be allowed to attend, she said.
"May 10 will actually be a big day for STAR," Bicking said. STAR will also host a Summer Send-Off event with free food and giveaways in the afternoon and evening.
Check TommieMedia later this week for more concert details.
Briggs LeSavage can be reached at lesa4364@stthomas.edu.