For many people, November means Thanksgiving and spending time with a mix of good friends and family members. Along with indulging in different delicious Thanksgiving foods comes a November concert lineup sure to please everyone's musical tastes.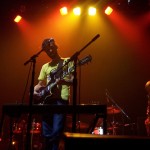 1. Dawes at First Avenue Nov. 11
Dawes is a four-member, indie-folk group from Los Angeles. The band released its first album, "North Hills," in 2009. Harmonic melodies, soft and steady drums, and plucked guitars dominate the songs on the vintage-sounding "North Hills." With poignant and thought-provoking lyrics about love, loss, mortality and redemption, Dawes is a must-see for anyone who enjoys an Americana sound.
2. Needtobreathe at First Avenue Nov. 13
Needtobreathe's Bear and Bo Rinehart, Seth Bolt and Joe Stillwell released "Daylight," the band's debut album, after extensive touring and defining its sound. The band's bluesy, roots music reflects the band members' South Carolina home. Needtobreathe's new album, "The Outsiders," features a rock 'n' roll sound and samples electric guitars, piano, energetic percussion and handclaps.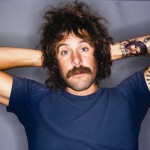 3. Donavon Frankenreiter at Varsity Theater Nov. 16
Frankenreiter's career as a surfer influences his mellow, acoustic music (he is signed to Jack Johnson's Brushfire Records label.) His warm voice is layered over sunny melodies and simple beats. This concert is perfect for one last taste of summer before winter arrives.
4. Cloud Cult at First Avenue Nov. 17 & 18
Minneapolis' Cloud Cult possesses a unique and diverse musical sound. At times acoustically dramatic, at times electronically alternative, its sound is unpredictable and ever-evolving. Cloud Cult utilizes a full array of musical instruments including guitar, keyboard, percussion, violin, cello, French horn, trombone and even nature sounds.The band is sure to put on a good show in its native city.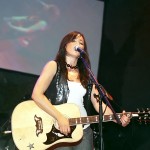 5. KT Tunstall at Epic Nov. 18
Scottish singer/songwriter Kate Tunstall arrived on the music scene in 2004 with her debut album "Eye to the Telescope" and her first single "Black Horse and the Cherry Tree," which received extensive radio play. Tunstall combines upbeat melodies with diverse lyrics. At live shows she layers instruments and vocals using an Akai E2 Headrush loop pedal in addition to her backing band's talents to create a full sound.
6. Brandon Flowers at First Avenue Nov. 21
Best known as lead singer of the Las Vegas band The Killers, Flowers recently announced his solo career. His debut album, "Flamingo," was released Sept. 2010 and received mixed reviews. The album contains a variety of rock elements and ballads in addition to his trademark synth-alternative sound. His catchy lyrics are sure to please Killers fans during his live performance.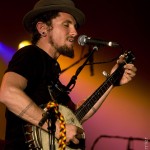 7. John Butler Trio at Fitzgerald Theatre Nov. 23
This Australian band, fronted by John Butler, has won several awards for its bluegrass, jam-band style. The band's latest album, "April Uprising," incorporates the talents of two new members: bassist Byron Luiters and percussionist Nicky Bomba. The John Butler Trio is sure to put on an energetic live show that demonstrates the musical talents of the three musicians.
8. Atmosphere at First Avenue Nov. 27
Minneapolis hip-hop duo Atmosphere is back on tour for their latest series of EPs "To All My Friends, Blood Makes The Blade Holy." Known for its lyrics depicting the struggles of everyday life among average people, Atmosphere combines carefully-crafted lyrics with a variety of music samples. A must-see for individuals who appreciate lyrical creativity.
Rebecca Omastiak can be reached at omas5009@stthomas.edu.