St. Thomas students have mixed reactions about STAR's announcement that folk artist Mat Kearney will headline the spring concert Thursday, May 10.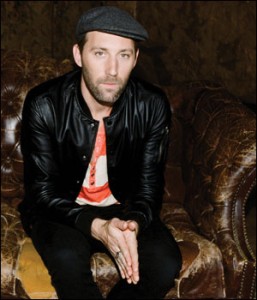 Kearney, whose music is described on his official web page as having an acoustic base fused with hip-hop, will perform at 9 p.m. in the Woulfe Alumni Hall.
"I love Mat Kearney," senior Patrick Driessen said. "It would be awesome to see him play live here on campus before I graduate in May."
Other students like senior Angel Riera share in Driessen's excitement.
"It's really cool that the school is bringing him," Riera said. "I think it'd be a great opportunity to meet someone new and listen to a different type of music that I'm not used to hearing."
Senior Nina Kaczrowski is also looking forward to the event.
"I heard he's good. All my friends like him," she said. "I've gone to the spring concerts in the past, and it's been fun, even if I haven't really known who they were."
Sophomore Brianna Odegaard thinks that having the concert on a Thursday night might restrict some students from attending.
"I have heard a few of his songs, and he is pretty good," Odegaard said. "But I feel like it might not be as crowded as some of the concerts we have had at St. Thomas in the past."
Junior Megan Gustafson said she doubts she will attend the concert.
"Well, I've never heard of him before, so that's a little disappointing," Gustafson said. "That's not really my kind of music."
Junior Solomon Anderson said she would like to see St. Thomas invite more well-known artists to perform at the STAR concert.
"People who make music for the masses, and not just … country music," Anderson said. "St. Thomas never really gets artists that I think I would relate to. The closest thing that would come to that would've been John Legend, and they didn't even get a full concert, it was like a lecture/concert."
STAR chose the date because it is the same day as the Anderson Student Center dedication ceremony, STAR Programming Intern Linnea Bicking said.
"STAR wanted to showcase the Woulfe Alumni Hall and what great events we can hold in there," Bicking said.
Bicking said that even though STAR is expecting the crowd to hit capacity, no tickets will be sold. Instead, 900 St. Thomas students will be admitted to the concert on a first come, first serve basis.
"Because the concert is a free event for undergraduate students, we wanted to avoid students receiving tickets and not attending the event," Bicking said.
Students can line up no earlier than 8 p.m. on the second and third floors of the ASC where signs will be posted. Doors will open at 8:30 p.m.
Only St. Thomas students who show a current St. Thomas undergraduate student I.D. will be admitted to the concert.
According to Kearney's official web page, he has a total of four top-20 hits on the Adult Top 40 Chart, and he also plays the guitar, piano and harmonica.
Kearney has released four albums, including his latest, "Young Love," through Columbia Records. Kearney's music has also been featured on TV shows such as "Grey's Anatomy," "One Tree Hill," and "The Vampire Diaries."
St. Ben's and St. John's will also be hosting Kearney on April 28, at the 12 Pines event. However, because the spring concert's date was set last semester, Bicking said the similarity happened by chance.
"We don't normally coordinate with other schools to determine what artists they will be having. It is a coincidence," Bicking said.
The Basilica Block Party also announced April 20, that Kearney will be one of its featured performers. He will play the Minneapolis-based fundraiser July 6.
Briggs LeSavage can be reached at lesa4364@stthomas.edu.
Amanda Ogbuehi, Hayley Schnell and Kristopher Jobe contributed to this article.