Because I live in close proximity to St. Thomas, I am fortunate enough to have short walks from class to home no matter where I am on campus. I am also fortunate that I attend a university that does not allow guns, no matter the owner, of any kind on my campus. For the most part, I feel safe walking home at night; however, I can imagine that feeling of security could be compromised knowing anybody around me could be carrying a gun.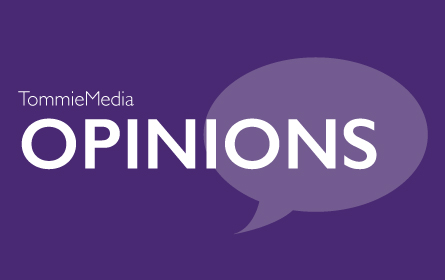 Despite the university's policy on firearms prohibiting all weapons on campus (with few exceptions for law enforcement), last spring a St. Thomas student accidentally shot a gun through the wall in Flynn Hall, hitting and injuring another student in the head.
More recently, on Sept. 12, a St. Kate's security guard accidentally shot himself in the shoulder while on duty. He initially lied about the accident, claiming to have been shot by someone else out of fear that he would lose his job at the university due to its prohibition of firearms on campus.
Both of these events have differing circumstances and outcomes, but similarities lie in the fact that they were accidents. These are both accidents that would have been prevented if the university's rules were followed. Both of these events happened fairly close together and at schools that do not allow weapons on campus. Minnesota is one of the 23 states that leave the decision to schools to ban or allow concealed carry weapons on campus. Another ten states have, as recent as this year, made legislative provisions allowing the carrying of concealed weapons on public college campuses.
Due to the growing pro-gun lobby and flawed legislation that abuse the Second Amendment for profit, the ability to carry a concealed gun on campus is not uncommon across the country. The NRA has aggressively recognized "the right of permit holders to carry firearms for protection on college and university campuses," and they are able to maintain this with their average spending of $3 million on anti-gun control lobbying alone.
According to the Student Affairs Administrators in Higher Education, "2017 saw a new campus carry law passed in Georgia, expansion of campus carry in Arkansas, where previously only faculty and staff were permitted to carry firearms, and a revision to an existing law in Kansas. Notably, Georgia House Bill 280 allows weapons in tailgating areas, while Kansas, where permits are not required for concealed carry, allows students to bring weapons into their dorm rooms, both of which raise new concerns among campus leaders."
As a student at St. Thomas, I value my safety. This sometimes leads to the idea that arming students, teachers and security will stop actual harmful shooters and give community members the ability to protect themselves. However, research actually shows the opposite.
In an FBI study on active shooter incidents between 2000 and 2013, the FBI identified 160 active shooter incidents, defining active shooter as "an individual or individuals actively engaged in killing or attempting to kill people in a populated area." Of these, only 3.1 percent "ended after armed individuals who were not law enforcement personnel exchanged gunfire with the shooters." More often than not, more guns is not the solution.
Safety is crucial to maintaining a supportive and productive learning environment. I personally feel safer when guns are in no way a part of my college experience. And aside from my personal feelings, research proves that the presence of lethal weapons on campus does not make a safer campus.
I am fortunate enough to attend a school that strictly prohibits concealed carry, but many schools across the country are not. KeepGunOffCampus.org is working toward reversing and blockading legislation that promotes concealed guns on campuses, as well as the allowances for dangerous individuals to easily gain access to them. Anyone can sign the petition on its website or just read up on some of the proposed legislation to learn more.
While accidents happen, they are much more likely to be lethal if guns are an accepted part of the campus atmosphere. My hope is that more and more students across the country feel the same sort of safety that I do when I walk across my gun-free campus.
Sam Miner can be reached at mine0034@stthomas.edu.