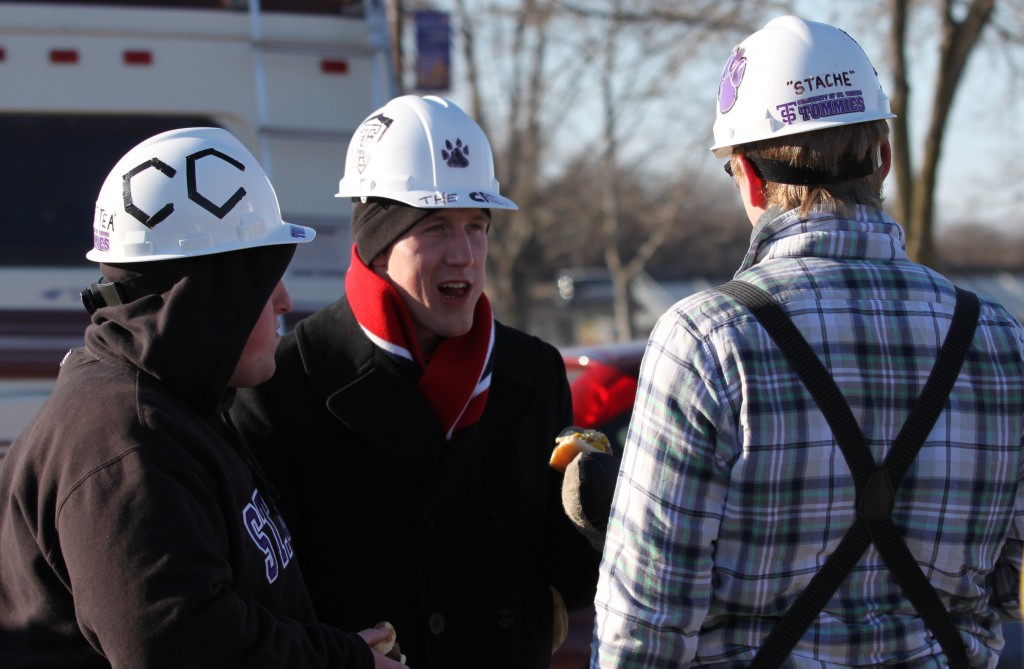 St. Thomas junior Ben Watson walked into Perkins Stadium at Wisconsin-Whitewater waving a huge St. Thomas flag. Watson grew up 30 minutes from Whitewater, and said he's been looking forward to this game for a long time.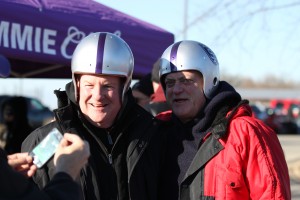 "We figured the five-and-a-half hour road trip was worth it to see this football game," Watson said.
Watson and fellow St. Thomas students Drew Helvin and Lucas Werner stayed at Watson's house last night.
"We had sweet dreams about this game," Helvin said.
The three predicted a big win for St. Thomas Saturday.
"We're going to take Whitewater, we're going to take Mt. Union, and we're going to be the new story of Division-III football," Werner said.
Werner said he'd like to make this trip a tradition, but next year Whitewater will be coming to St. Thomas to play.
TommieMedia has all your playoff coverage. For live updates of the game, follow on Twitter @tommiemedia or on TommieMedia's Facebook page.
Alex Keil can be reached at amkeil@stthomas.edu.