The St. Thomas volleyball team beat UW-Eau Claire 3-0 in the regional semifinals Saturday. The Tommies will move on to play for the NCAA Regional Championship Sunday.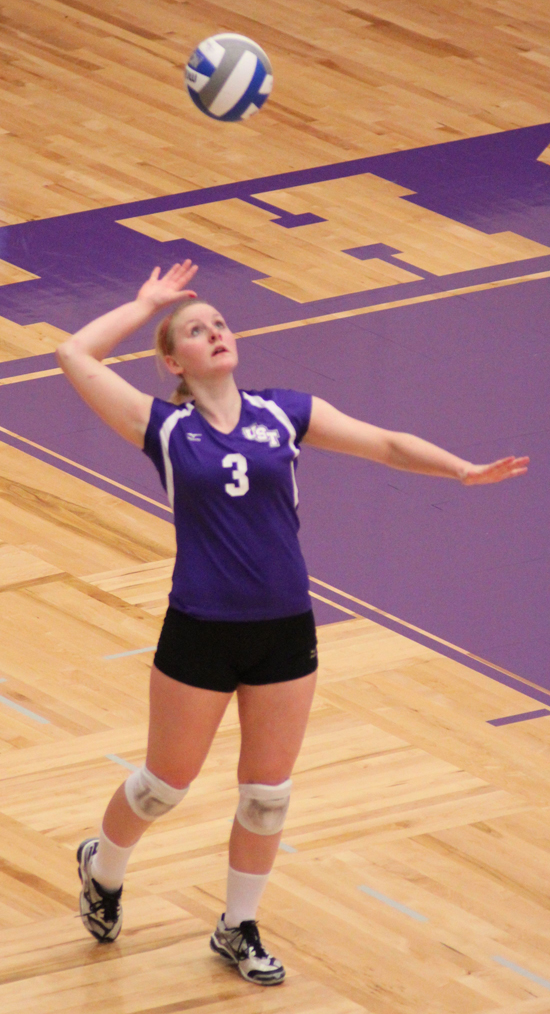 The No. 12-ranked Tommies added to their season record of 30-6. St. Thomas racked up points, winning the first set 25-14 and the third 25-19 and rallying to win the second set 25-23.
The Tommies were led by senior Katie Bonine with 15 kills, 14 digs and three aces. Senior Jill Osborne had 12 kills, and senior Emily Foster shared 46 assists and eight digs.
St. Thomas topped UW-Eau Claire for the third time this season. The victory qualified St. Thomas for the regional finals for the fourth time in seven seasons. The Tommies reached 30 wins for the first time in five seasons and won eight consecutive matches at home since a Sept. 15 loss to St. Olaf.
The Tommies will play MIAC co-champions St. Olaf for the regional championship at 4 p.m. Sunday. The No. 11-ranked Oles beat Whitworth Saturday to advance to the regional championship.
St. Thomas is the host institution for the NCAA Regional Volleyball tournament held Nov. 12 to Nov. 14 in the Anderson Athletic and Recreation Complex.
Gina Dolski can be reached at grdolski@stthomas.edu.