The Undergraduate Student Government unanimously approved its spring semester budget requests and discussed transparency issues between the budget and the student body at its Sunday, March 11, meeting.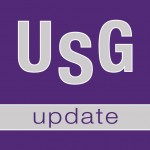 Residence Hall Association President senior Donnie Kneepkens brought up a transparency issue with the budget information. He thought it might be beneficial for the student body to have access to what student activities fees are being spent on.
USG President Mike Orth said that Kneepkens made a good point because not a lot of people know where USG's money goes.
"I mean obviously we're elected individuals and so we're trusted to make good decisions with that money, but we also want to be transparent with where that goes," Orth said. "We also want to be transparent with where STAR's money goes. That goes beyond USG. It's an entire student affairs thing, and so certainly we want to bring STAR into the conversation and make sure that they're transparent as well."
Vice President of Financial Affairs senior Quinn Abraham agreed and said it will be interesting to see how it plays out in the next few weeks.
"I always think the more students know on campus is a good thing," Abraham said. "It's their money that they're spending, so they have every right to know where the student activity fee is being spent (and) how it's being spent."
Abraham said the committee that prepares the budget is comprised of a group of St. Thomas students who can provide a "diversity of opinions to the campus budget" to prepare it for the council's presentation.
"We went through budget by budget, line by line, on what we can and can't fund on each budget," Abraham said. "I guess basically the most important thing is we have a set code of guidelines that we keep consistent with this budget."
The council also planned its taxi voucher handout for March 14 and 15. There are 75 vouchers for $15 taxi rides that are redeemable for Blue & White Taxi.
Wednesday's vouchers will be handed out from 3:30 p.m. to 4:30 p.m., in USG's offices. During convocation hour on Thursday the council will hand out vouchers in Campus Way in the Anderson Student Center.
"I think one great thing about the timing for this event is that there's a lot of students taking taxis to the airport going some place for spring break. I think it is a good idea," Orth said.
The council will resume its meetings after spring break on April 1.
Briggs LeSavage can be reached at lesa4364@stthomas.edu.