G Lee Xiong, social work major and psychology minor, 3.91 GPA
Xiong is from Minneapolis. She is a Dowling Hall resident adviser, Linkage Mentor, and works at the Luann Dummer Center for Women. Xiong is involved in dance club, PULSE, and Hmong United Student Association. She is also a social work intern at Handy Help LLC.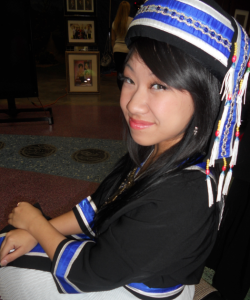 Xiong is a McNair Scholar and has earned dean's list honors every semester. She is a member of Beta Epsilon, a social work honor society; Delta Epsilon Sigma, a national scholastic honor society; and a Regis Scholar.
Xiong said the best part of her time at St. Thomas has been building relationships with the people she has met at St. Thomas.
"All the people I have met along the way have helped and shaped me along this road which I am thankful for," Xiong said.
Xiong said she has studied abroad in Ghana, Africa, and taken VISION trips to Venezuela and South America. She said she is unique because she is Hmong-American and comes from a family of 12. Xiong said the Hmong culture is very important to who she is today.
After graduation, Xiong said she wants to go to graduate school in a social work.
Editor's note: TommieMedia columnist Geena Maharaj and creative designer Jessica Root were not involved in writing or editing this report.