Geena Maharaj , marketing and communication and journalism double major
Geena Maharaj is from Eden Prairie, Minn. She is the Undergraduate Student Government international student representative and an intern and former mentor for Linkages Mentor Program. She is also the former president of Globally Minded Student Association, and she is an opinions columnist and former reporter and editor for TommieMedia.com.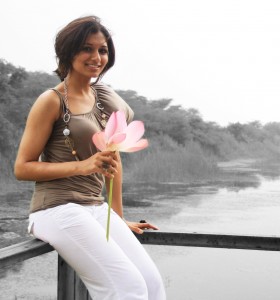 Maharaj is an exam reader and scribe for academic counseling and has participated in the tutor-mentor program, Eastern Europe Club, Gamma Sigma Sigma and the student diversity committee. She also worked at the phone center.
Winning the annual study abroad photo contest with a picture she captured in India and achieving dean's list honors twice are her biggest achievements as a Tommie.
Meeting and developing relationships with new people has been the best part of Maharaj's time at St. Thomas.
"Everyone from my Ugandan friends to the students without eyesight that I scribe/read for, to my roommates I was matched with freshman year has taught me how to be a better person," Maharaj said.
Rapping a "solid 75 percent of Eminem's old school stuff" is an interesting skill Maharaj said she has. Although she doesn't agree with all the lyrics, she said she respects the "courage and persistence it took to become a successful artist in a genre dominated by a skin color other than his own."
Maharaj said she wants to get a job in the communications and journalism field or marketing field, but that the "ultimate jackpot" would also include protecting the environment, poetry, animals and music.
Editor's note: TommieMedia columnist Geena Maharaj and creative designer Jessica Root were not involved in writing or editing this report.