John Young, marketing major, 2.9 GPA
Young is from Marine on St. Croix, Minn. He is an executive board member for Fellowship of Christian Athletes and captain of the men's golf team. He's been involved with Relay for Life, American Marketing Association, and said he is a fan of every St. Thomas sport.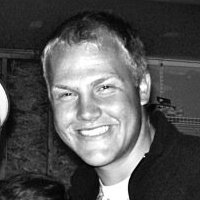 In 2011, Young led the men's golf team to its first MIAC conference championship in 31 years. He also made the all-conference team and said he will remember that year for the rest of his life. Young was also awarded the Tommie Award scholarship.
Young said meeting people and making friends has been the best part of his time at St. Thomas and those friends have helped him get through tough times.
One interesting experience Young remembered was his 21st birthday meal at a downtown Minneapolis restaurant. When Young and his friends sat down, Kobe Bryant and the rest of the Los Angeles Lakers basketball team sat down near them.
"'Oh hey Kobe!' It was a great experience," Young said.
After graduation, Young said he wants to get a job in advertising in the Twin Cities.
Editor's note: TommieMedia columnist Geena Maharaj and creative designer Jessica Root were not involved in writing or editing this report.