Kristyn Brisnehan, elementary education and psychology double major, 3.94 GPA
Brisnehan is from Colorado Springs, Co. She has been a Tommie Ambassador, tour guide and TEACH club member for all four years at St. Thomas. She has also been in Liturgical Choir, Handbell Ensemble, Psychology club and Student Legacy. Brisnehan also went to India on a VISION trip and spent time with Volunteers In Action.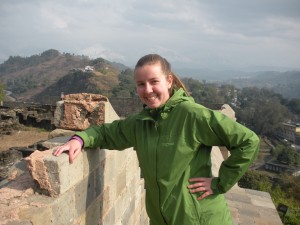 Brisnehan achieved dean's list honors every semester and is a member of Delta Epsilon Sigma and Psi Chi, both scholastic and academic honor societies. She is in the Aquinas Scholars program and will graduate Summa Cum Laude, all what she said are her greatest achievements at St. Thomas.
Brisnehan said she "has been privileged to meet a second family" at St. Thomas. Her peers, professors, co-workers and friends are the best part of her college career, and she said they are the reason she "puts up with these cold Minnesota winters."
One interesting skill Brisnehan has is that she is fluent in American Sign Language. She said she often spells things out on her hands when someone asks for spelling help.
After graduation, she said she hopes to work as an elementary teacher at an inner-city school in St. Paul, Minn., or Minneapolis.
Editor's note: TommieMedia columnist Geena Maharaj and creative designer Jessica Root were not involved in writing or editing this report.