Nicholas Chang, political science and justice and peace studies double major, 3.54 GPA
Chang is from Green Bay, Wis. He is the HANA president and Brady Hall operations manager. Chang is a Sigma Chi Fraternity member and has been a summer orientation leader, REAL Program Peer Advisor, Linkages Mentor and was a resident adviser.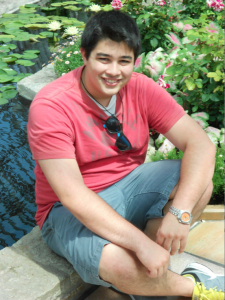 Chang has achieved dean's list list honors three times during his time at St. Thomas and was named National Residence Hall Honorary Outstanding Student Staff Member.
When Chang applied for admission at St. Thomas, he only knew one person. Chang said getting to know all of the different people he knows now through the REAL program and Residence Life has been the best part of his time as a Tommie.
Chang said two of the most interesting facts about him are that he has lived in Milwaukee, Wis., Puerto Rico, Houston, and Green Bay, Wis., and that he doesn't like to eat chocolate.
"I'm not allergic to it, I just don't like the taste," Chang said.
Chang said law school at either William Mitchell, St. Thomas, or the University of Wisconsin-Madison is his next step after graduation. Eventually, he wants to work in government and public interest law.
Editor's note: TommieMedia columnist Geena Maharaj and creative designer Jessica Root were not involved in writing or editing this report.