Nneka Njoku, legal studies in business major, 3.75 GPA
Njoku is from Bothwell, Glasgow, Scotland. She is a Dowling Hall resident adviser, a STAR programing intern and an executive board member of Invisible Children. Njoku also works as a dean's office desk worker, information and switchboard worker and summer apartment coordinator. She is involved in PULSE, VISION and Talking Circles.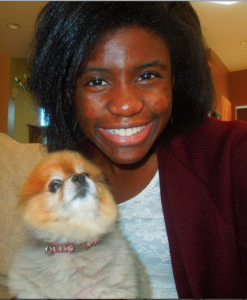 Njoku is a Dease scholar and has achieved dean's list honors five times. She is a member of the Aquinas Scholars, Omicron Delta Kappa, Delta Epsilon Sigma, and Beta Gamma Sigma honor societies.
Meeting people from other cultures or different backgrounds has been the best part of Njoku's St. Thomas career, she said.
"I know it sounds cheesy," Njoku said, "but whether it was just hanging out and conversing with friends, participating in Talking Circles or dancing around with others at PULSE practice, the moments I have interacted with others while being able to learn more about myself have been the best times I have had at St. Thomas."
Njoku said that Minnesota isn't the only place she considers home. She said it's unique that she has lived in Trinidad and Scotland before moving to Minnesota.
After graduation, Njoku said she wants to get experience in international business and go to law or graduate school for international business and international relations.
Editor's note: TommieMedia columnist Geena Maharaj and creative designer Jessica Root were not involved in writing or editing this report.