Sarah Hendricks, marketing major, 3.3 GPA
Hendricks is from St. Paul, Minn. She is the Student Alumni Council president and Student Legacy vice president. Hendricks co-chaired homecoming, senior banquet, and "It Takes More Than Tuition Day." She played women's basketball her freshman year and was an administrative assistant after she had to stop playing because of a car accident. Hendricks also spent a semester in London for the London Business Semester and works in the study abroad office as a peer advisor and program assistant.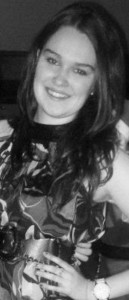 Hendricks also said she has achieved dean's list honors.
Hendricks said studying in London with 50 of her classmates, "some of whom will be lifelong friends," has been one of the best parts of being a Tommie. Hendricks said she grew up near campus and has enjoyed seeing St. Thomas transform from a place of her childhood memories to what it is today.
"The new facilities on campus have brought true camaraderie to UST and have made an already remarkable place even better," Hendricks said.
One interesting fact Hendricks noted is her love of Nike running shoes. She has enough pairs to wear a different one every day for an entire month.
Hendricks will work as a business analyst at Target Corp. after graduation.
Editor's note: TommieMedia columnist Geena Maharaj and creative designer Jessica Root were not involved in writing or editing this report.