Terese Quarberg, communication and journalism major, family studies minor, 3.33 GPA
Quarberg is from Blaine, Minn. She works at Tommie Central and dances in PULSE. Quarberg has been an adviser for first-year commuter students, a reporter for TommieMedia.com and a summer orientation leader. She also is a member of the Sports Broadcasting and Communications club.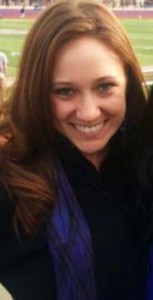 Quarberg said she has achieved dean's list honors and scholarships throughout her time at St. Thomas, but said her biggest achievement has been her willingness to get involved.
"I learned so much about myself by taking that initial step in trying something new and unknown," Quarberg said. "St. Thomas really allows you to push your limits and discover your passion."
Quarberg said many people might not know that she commuted to campus during her freshman and junior years. She said luckily, her friends let her sleep over on late study nights and her car made it through all the trips back and forth.
After graduation, Quarberg wants to work in either media relations or as a reporter. She also said she would want to work for her favorite team, the Minnesota Twins baseball team, or return to St. Thomas as a staff member one day.
Editor's note: TommieMedia columnist Geena Maharaj and creative designer Jessica Root were not involved in writing or editing this report.