As St. Thomas students return to campus, neighbors have definitely noticed an increase in local traffic.
"I personally look forward to the energy and vitality of students in the fall," neighbor Scott Banas said. He said he enjoys the sound of students cheering at football games while raking his lawn.
He likes meeting students who are "courteous, polite and try to get along with neighbors for the most part." However, Banas also notices students who don't make that effort.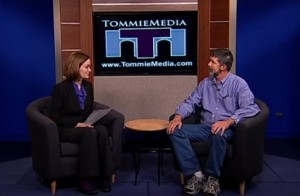 Banas has observed disruptive student behavior and he said "student rowdiness" creates tension between students and neighbors. His biggest concern is that someone will get hurt.
Advisory committee's aim to improve relations
Banas is a co-chair for the West Summit Neighborhood Advisory Committee that is working with St. Thomas to improve neighborhood relationships.
The university and WSNAC are launching a plan this year that Doug Hennes, WSNAC member and vice president for university and government relations, calls "more proactive." The initiative involves several campus offices and is supposed to encourage better student-neighbor relations.
"[Last] September was a really bad month as far as noise issues [and] public disturbances," Hennes said. "Our city council member said let's look at what we can do to be more proactive during the 2010-2011 school year… to encourage better behavior."
Neighborhood walk-throughs
St. Thomas neighborhood liaison and WSNAC co-chair John Hershey has been answering calls from unhappy neighbors for several years now. Every school year, he talks to neighbors and gives out his phone number. This year he passed out 1,500 letters and magnet clips with contact information for Public Safety, the St. Paul Police Department and university offices.
Commuter Center volunteers and USG neighborhood senators talked Thursday with off-campus students about living in the neighborhood. They also passed out contact information and brochures to help students.
Commuter Center area manager Josh Hengemuhle encourages students to get to know their neighbors.
"It has to go both ways," Hengemuhle said, "It can't just be all on the students to go out and meet new people as well."
"Won't you be my neighbor?"
Hershey helped hang up posters around campus reminding students to think, "What would Mr. Rogers do?"
He tells students to be smart and have standards. "Being a good neighbor is one of them," he said.
Hennes' advice to students is to "respect people's privacy and property. It's real simple."
Study looks at St. Thomas student, neighbor relations in long term
WSNAC recently hired Louis Smith Partners to study how to promote neighborhood livability in the long term. The study is still in its initial research phases.
"The goal is to identify issues and particularly come up with…any partnership or sort of thing we can do with the neighbors," Hennes said.
He expects Louis Smith Partners will spend most of fall researching before it reports its suggestions and ideas to WSNAC, but no set timeline has been established.
Theresa Malloy can be reached at mall5754@stthomas.edu.