St. Thomas students might want to hit the treadmill instead of the books, with hopes of achieving better grades this fall, according to a recent study.
Researchers at Saginaw Valley State University in Michigan studied the grades and exercise habits of 266 undergraduates, and found that students who participated in regular physical activity had higher grade point averages.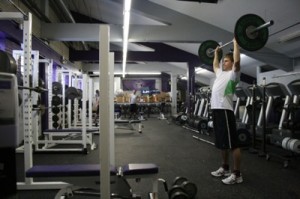 This makes sense to Dan Carey, assistant professor of health and human performance. He said that this has not only been proven in college students, but also with younger children.
"I think people who exercise are more driven to succeed in a lot of ways, so I am not surprised they do better academically," he said in an email. "In public schools, it has been shown that allowing students to a recess period improves their grades."
This study, presented in June to the American College of Sports Medicine, found that students who exercise seven days a week had higher GPA's that were, on average, 0.4 points higher than those students who did not exercise.
Senior Jack Dowd said he believes this study.
"I see a difference in the way I study," Dowd said. "When I study, working out kind of puts me on a schedule, which helps a lot."
There are many benefits of aerobic activity, which will benefit students, Carey said. These benefits include reduced stress, a sense of control and accomplishment, and better circulation of "feel-good hormones."
And Dowd said the commitment helps him throughout his life.
"It is so easy to make a promise to someone else and keep it, but for some reason, it is so much harder to make a promise to yourself and keep it," he said. "Once you promise yourself that you are going to work out regularly, it helps when you make a promise to yourself that you are going to study."
Mary Kenkel can be reached at mlkenkel@stthomas.edu.