Twins games, movie nights and Super Bowl parties are among some events that Residence Life puts on for students. However, many students don't think about where the funding comes from.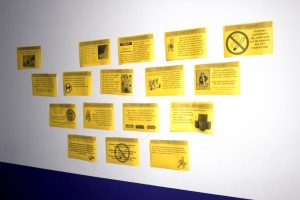 Director of Residence Life Aaron Macke said that Residence Life allocates funds to the Residence Hall Association so it can put on programming events, but the rest of the money comes from alcohol and marijuana violations.
"If a resident in a particular hall is fined, funds from that fine go to that particular hall's account to be used for programming," Macke said. "The biggest conduct issue that results in punitive fines is alcohol violations."
Consuming and possessing marijuana, as well as alcohol when under 21 years old, are the only conduct violations that result in fines for residents, Macke said.
The first violation costs students an $80 fee, and a $40 alcohol assessment test is required in most cases as well. If a student receives a second or third violation, the fee doubles to $160.
"I don't know what our current count is for fines because we don't usually assess the numbers until we get to the end of the year," Macke said. "I don't have a sense that our conduct process is lower this year than it was last year."
Other conduct violations may result in conduct behavior training, some form of educational sanction or a public apology, depending on the policy infraction.
"Sometimes damage to property might be an educational sanction, you might have to apologize to the community for what you have done and how it has impacted the community," Macke said.
Freshman Sydney Westfield said she knows some students who have had to pay alcohol violation fines.
"It is a lot of money," Westfield said. "I understand fines increasing for the second offense, but I think $80 to begin with is a lot."
Freshman Ben Christopher agreed.
"I would like to see the fines drastically decreased, maybe shrink half the size," Christopher said.
Christopher said he did not know where the money from fines goes but was glad to "hear that is going some place useful."
"I don't really take part in much of the residence hall events, but when I do they are fun," Christopher said.
Patrick Roche can be reached at roch6667@stthomas.edu.