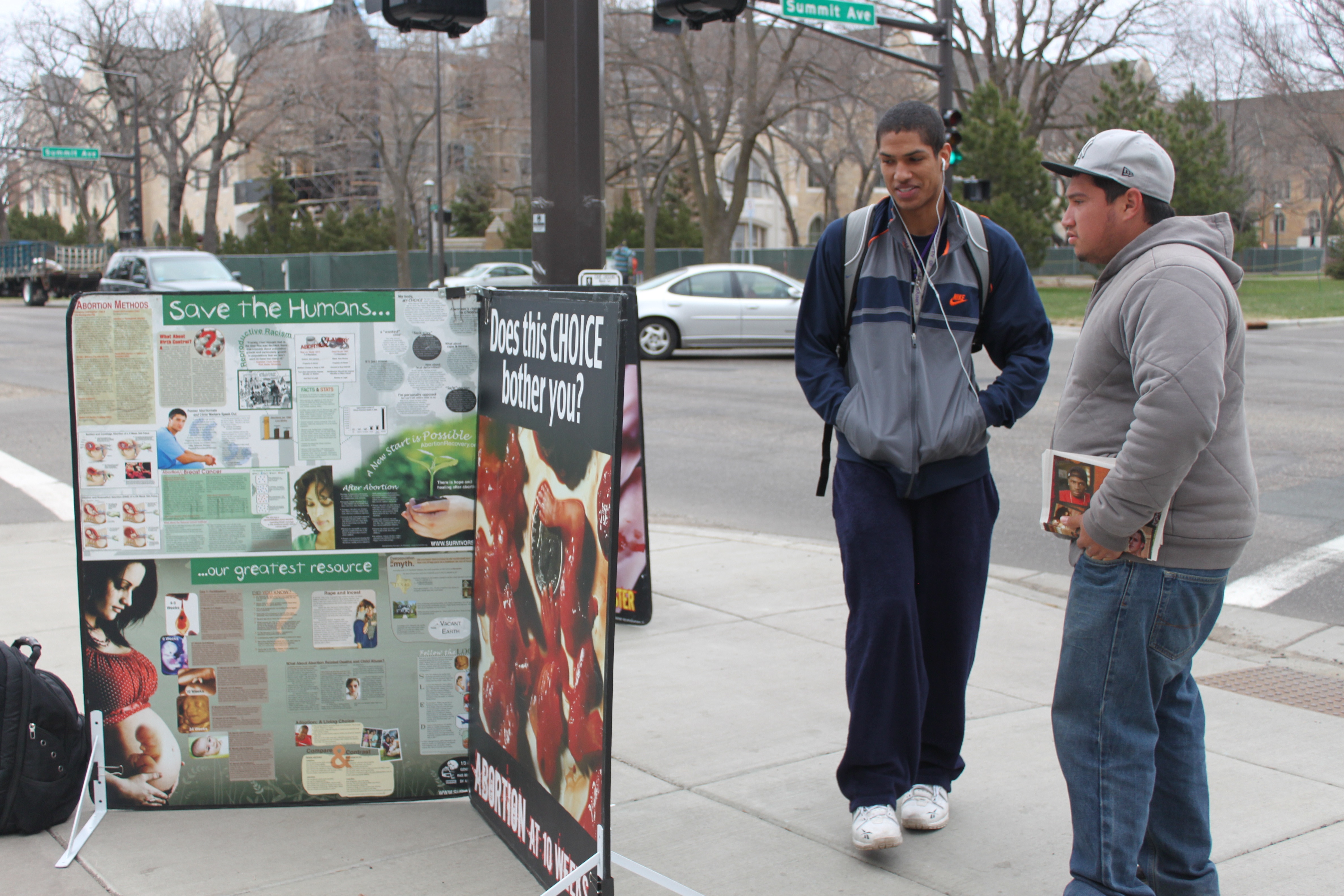 Anti-abortion protestors displayed graphic images of abortions Thursday near St. Thomas.
'Survivors', a California-based organization, set up large posters containing images of mutilated fetuses on the public sidewalk along Summit Avenue. The posters evoked a variety of reactions from St. Thomas students.
Freshmen Maura Hinken and Carly LeClaire said the posters made them "lose their appetites."
St. Thomas senior Tom Kreitzer said he thought the images were "rude," "insensitive" and "immoral."
"I think it's highly inappropriate that a group of people would put posters like that showing really nasty pictures of third-trimester abortions, when that's pretty much all illegal at this point anyway," Kreitzer said.
Although some students said the photos were insensitive, Molly Miller, an Augsburg senior who takes a class at St. Thomas, said the images raise awareness.
"I'm an avid pro-life person, so I see nothing wrong with it," Miller said. "It's very graphic obviously, but you know, it's what happens."
Freshman Michelle Graff found the photos to be "sad and depressing," but said they were an effective way to send a message.
"If you're going to change the world, you start with the youth," Graff said.
'Survivors' member Hannah Buckett said the nine-member group goes to college campuses across the U.S. to hand out informational packets and talk to students about abortion.
"We normally go to public campuses. This is kind of different for us," Buckett said. "We don't go on campus if it's a private school, and we just stay on the sidewalk."