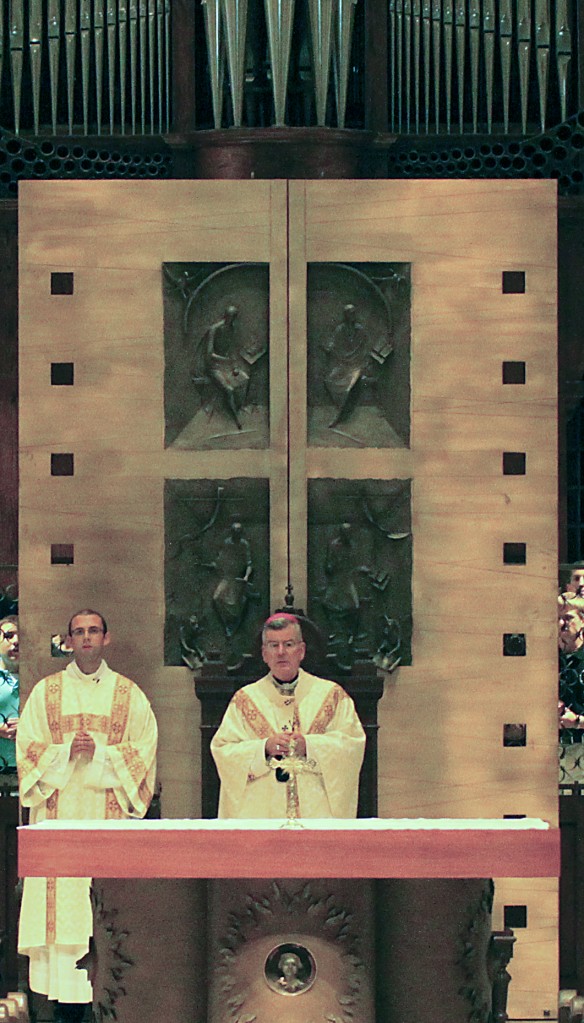 Archbishop John Nienstedt presided over Mass Wednesday, Sept. 29 at the Chapel of St. Thomas Aquinas for an annual start-of-the-year event.
Nienstedt's predecessor, Archbishop Harry Flynn, began this tradition at St. Thomas during his tenure, and Nienstedt has continued the event as a way to reach out to students. The Rev. Erich Rutten said he believes this tradition is a great way to start the year.
"We are very fortunate that the archbishop has shown a great interest in the university," he said. "He is very generous. He is not only here for events like this, but he comes once a month for the Lectio Divina series. In his busy schedule, the fact that he makes it a priority to reach out to students I think is a wonderful thing."
Rutten said the chapel was fairly full, as about 200 people attended the mass. Junior Heather Bartlett attended the mass and said she was surprised at the turnout.
"It was packed," she said. "The archbishop is such an incredible voice at St. Thomas. The service was beautiful."
Maggie Clemensen can be reached at clem0427@stthomas.edu.