Board of Trustees members were updated Thursday on the final plans for the Anderson Student Center.
The Anderson Student Center will feature two major dining areas besides Scooter's as well as several meeting rooms. The building will have offices, a four-lane bowling alley, student organization rooms, an art gallery, a beauty salon and an emporium area that will sell St. Thomas merchandise.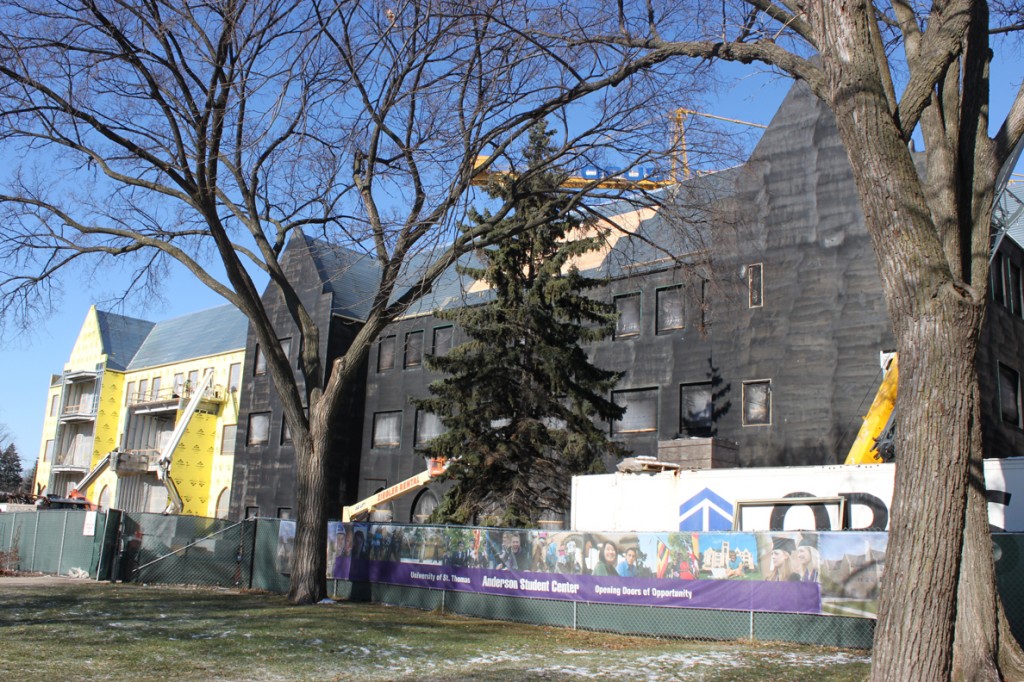 "This building is so student-focused and that has been a lot of our message all along," said Mary Ann Ryan, executive director of Campus and Residence Life. "We've been so blessed to have had input from literally generations of students on this facility."
Ryan said a student committee met last semester with Food Services to name the different food venues in the new student center, such as T's, The Loft and The View.
Sophomore Michael Mortenson said he is looking forward to the new dining options.
"It sounds really cool," Mortenson said. "It is going to be completely loaded with food and it makes me not want to move off campus."
At the meeting, Ryan showed the Opus renderings, talked about hiring for the new facility and showed a pallet containing the final colors for the carpet, the wood floor and the walls.
Jane Canney, vice president of student affairs, said students have already had an impact on the center.
"All along we've collected student voices to make sure we're moving in the right direction," Canney said. "We want it to really reflect what students would want, what they need, and what they see as important to them."
Canney said students should feel special when they walk into the new building in January.
Ryan and Canney said they believe new food and recreation options will keep students on campus and draw prospective students to St. Thomas.
Freshman Meghan Phillips said she can't wait for the new center to open but is excited to see the progress made each day when she walks to class.
Decisions about Murray-Herrick Center are still being made, but the bookstore and the post office will remain in the building, Canney said.
Ashley Stewart can be reached at stew1177@stthomas.edu.