[slidepress gallery='smellystory-111809′]
Video by Michael Ewen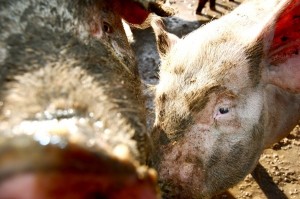 Editor's Note: Throughout the week, TommieMedia will be addressing green issues on campus and giving insight into the question of "How sustainable is St. Thomas?" Make sure to check out the sustainability page for daily updates.
The St. Thomas cafeteria produces nearly 5,000 meals each day. With the high number of people being served, it is common to see nearly 200 gallons of wasted food at the end of the day.
"We're trying to cut that back," said Todd Empanger, director of food services. "It's an education process. But it's harder for students who see the food and they want it, put it on their plate, sit down to eat it and they can't."
In an effort to become more sustainable, the cafeteria puts the wasted food to good use.
"The food that is discarded, we take that and recycle it," Empanger said. "We have these barrels in the dish room, and they collect the food. And there is a farmer who picks up the food on a daily basis. He picks up the waste and they bring it back and cook it up into a mash and they feed their livestock."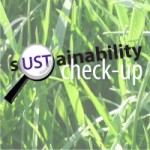 That farmer is Pete Barthold who has been in the pig industry for more than 20 years. Located just north of Andover, the St. Francis-based and family-run Barthold Recycling, Inc., feeds nearly 3,000 pigs with the leftover food from local hotels, restaurants and the St. Thomas cafeteria.
That leftover food is cooked to 200 degrees while in Barthold's trucks. Once the food is heated, it is ready for the hogs to eat.
Not only is the food not wasted by sending it to Barthold's farm but it's also cheaper than throwing it in the garbage.
"You either pay the trash hauler, or you pay me about half the price," Barthold said.
Zach Pagano can be reached at paga7147@stthomas.edu