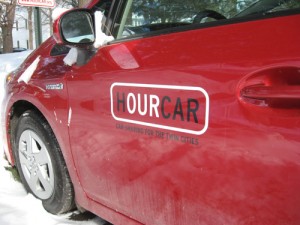 Only 10 students have used the HOURCAR service since it arrived on campus at the beginning of February after a few years of negotiation.
TommieMedia conducted a survey of 45 students. No one interviewed had either used or heard of such car-sharing services.
"If I need to go off campus I just use a friend's car and I don't have a real reason to ever use it," sophomore Alana Parno said.
Macalester currently has 50 students using the HOURCAR regularly and it has been in service for a number of years.
HOURCAR Program Manager Christopher Bineham said he is impressed with the speed in which St. Thomas students have joined the program given that it has only been on campus for five weeks. There are currently 25 students registered, but only 10 have used the cars. Bineham expects the number of users to rise as the program develops.
Ashley Stewart can be reached at stew1177@stthomas.edu.