An interim health and human performance department chair has been appointed after former chair John Rohwer died after falling from his roof Christmas Eve.
The new interim chair is David Kelley, current chair of the geography department, said Marisa Kelly, dean of the college of arts and sciences.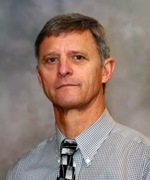 "David Kelley does not have a background in [health and human performance], but he has been an excellent department chair and that is the experience necessary for an interim appointment of this sort," Kelly said.
Kelley will remain the chair of the geography department as well, Kelly said.
"Since both departments are relatively small, we believe this is fully manageable," she said.
The HHP department will miss Rohwer greatly, Kelly said.
"His death has left a real hole both, of course, emotionally for everyone who's a part of the department, but also in terms of course offerings and leadership," she said. "We're scrambling to replace him for spring."
She said the HHP department had originally hired new professor Tim Mead with the expectation that he'd start in next fall. But after Rohwer's death, Mead will start teaching classes this spring.
"The short-term repercussions are the easiest to manage, such as getting the classes covered,  appointing an interim department chair, and delivering to students what they come to expect," Kelly said. "But longer-term, when someone dies in such a tragic way, there's an impact on students, faculty and staff who worked closely with Dr. Rohwer."
Remembering Rohwer
HHP major, senior Becky Theisen had Rohwer as a professor for one of her health classes, and she also had many encounters with him as the department chair.
"He has always been very willing to help me with any questions and concerns I had with classes, internships, and post-graduate plans," Theisen said. "He truly cares about the students."
She said one conversation in particular stands out to her.
"One time I was eating at the Grill during the summer, and we had a one-on-one conversation about the department's new initiatives," she said. "The fact that my opinions could have an impact made me feel more a part of the school and important as a student."
Kelly said Rohwer, whom she hired as department chair, was both "a colleague and a friend" to her.
"I had been impressed from the moment he got here by his vision for the department, his enthusiasm and his commitment to student learning," she said. "He had a huge impact on the university for the short time he was here."
Katie Broadwell can be reached at klbroadwell@stthomas.edu.