This year's homecoming events will include St. Thomas' first dance in the new Anderson Athletic and Recreation Complex field house Saturday night.
There was no homecoming dance last year because of construction. The dance will last from 9 p.m. until 1 a.m., and students should expect a top-notch experience, said Associate Director of Campus Life Matthew Gustafson.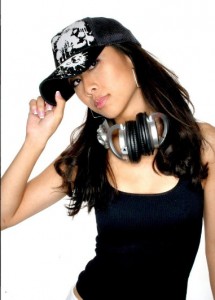 "The biggest thing, is it will be in the brand new AARC space," Gustafson said. "STAR will also have two photo booths so students can get their pictures taken with their friends for free throughout the night."
Students will also enjoy two disc jockeys. The headliner is DJ Shy from California.
"DJ Shy was chosen for her unique style, and in the past for dances, STAR has traditionally used the same DJ," Gustafson said. "STAR felt like this year it would be a great opportunity to bring in a different DJ for the dance so students can have a little bit of a different experience."
Shy was the first female on-air mixer at a No. 1 Top 40 radio station in America and also has made appearances in ABC's "General Hospital," as well as MTV's "Daddy's Girls."
Although Shy's spinning abilities will likely be electric, students are advised not to get "rowdy" before the dance.
"Alcohol is not permitted at the dance," Gustafson said. "Anyone who attends the dance and is visibly intoxicated will be sent to a care room where they will be monitored. All of this information is provided to students when they pick up their ticket at the St. Thomas Box Office."
Tickets are free for St. Thomas students and are available all week. Guest tickets are available for $5.
"The venue holds 2,000 people," Gustafson said. "STAR will be distributing 1,500 student and 500 guest tickets. STAR expects to sell out of all of the tickets for this event. Students should get their tickets from the Box Office as soon as possible."
There is no dress code for Saturday's dance, and students are advised to "come as they are" and wear what's comfortable for them, Gustafson said. After the dance, the Undergraduate Student Government will offer a free late-night breakfast.
Junior Libby Peterson was not able to attend St. Thomas' last homecoming dance when she was a freshman, but she has already picked up her ticket for this year.
"Everyone who went freshman year said they had a really good time," Peterson said. "My friends who attended told me that it was a really good atmosphere for everyone to get together, have fun and dance. I also heard that the school does a good job of playing music that students like. That's a huge plus."
Other homecoming events
Students can eat free chili at 11:45 a.m. in the Lower Quad Wednesday. And Thursday, students can pick up free homecoming sweatshirts at the Pep Fest during convo hour in the AARC arena.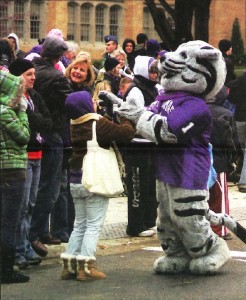 Saturday's events kick off at 9 a.m. with the annual Wellness 5K. Students can still register teams of four up until race day. The homecoming parade starts at 10 a.m. and goes along Summit Avenue.
The Taste of Saints will start at 11 a.m. Tickets can be purchased for $1 in the St. Thomas Box Office starting Wednesday, or they can be purchased in the Upper Quad during the event.
Taste of Saints is sponsored by the Student Alumni Council and serves as a fundraiser for student clubs and organizations. It also brings together St. Thomas students, students' families, alumni and neighbors. Although the wide variety of food draws the crowd, this year's event has additional attractions.
"We'll have other activities, such as paw-print face painting," said Taste of Saints manager Katie Spangler. "Different groups will also be giving away goodies, such as free mittens from the Opus College of Business for business students and alumni."
All of Saturday morning's events will lead to the football game against Bethel at 1 p.m. Check out Tommiemedia.com later in the week for more on the big game.
Ryan Shaver can be reached at shav7005@stthomas.edu.