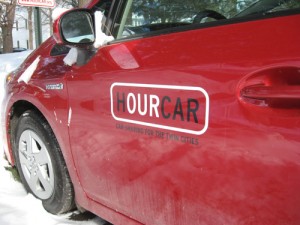 Both 2010 Prius models are back in service at St. Thomas.
The two models were pulled from the HOURCAR program Feb. 5 and repaired by Toyota. The brakes on the cars were repaired.
"We're pleased that Toyota was able to identify a fix so quickly, allowing us to get the cars back on the road safely within a week," said Program Manager Christopher Bineham in a news release Thursday.
HOURCAR removed the vehicles before the recall had been issued.
The two vehicles were repaired based on Toyota's recall. While both cars were unavailable, HOURCAR placed a 2009 Prius on campus for interim use.
The returned cars are parked in Lot A on North Campus and Lot N on South Campus.
Gina Dolski can be reached at grdolski@stthomas.edu