Jack's Mannequin and Unicycle Loves You will rock out in the new field house for the fall concert, STAR announced Monday.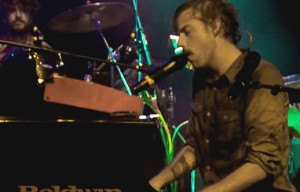 Jack's Mannequin, an alternative rock/piano rock band featuring Something Corporate's Andrew McMahon, will be the first concert in the Anderson Athletic and Recreation Complex. The new venue will hold 2000 people— 1400 more people than the O'Shaughnessy Education Center held for last year's Jordin Sparks concert.
"We are all very excited to offer another fantastic free concert to the undergraduate students and showcase the new facilities," said Mo Berkowitz, STAR programming intern. "People are excited to have the concert in the new field house."
Opening act Unicycle Loves You is an indie rock band based out of Chicago.
The St. Thomas football team will face off against St. John's Oct. 2 in Collegeville. And for junior Andrea Gussel, it might be the best day of her fall semester.
"I'm so excited that Jack's Mannequin is coming," Gussel said. "I can't wait. They're one of my favorite bands. It would be the best day ever going to the Tommie-Johnnie game and the concert at night."
But other students aren't so sure about the decision.
"I don't really know who they are, which is kind of disappointing," sophomore Sarah Greethurst said. "I really wish they would have had a bigger name like past years. … But I'll probably go because it's a free concert. You can't beat that."
The concert will be held at 8:30 p.m. Saturday, Oct. 2 in the Anderson Athletic and Recreation Complex.
Cynthia Johnson and John Bealka contributed to this story.
Mary Kenkel can be reached at mlkenkel@stthomas.edu.