Seniors Annie Youngblood, Ryan Foster and Tobias Knight have been chosen as the three finalists for the 2018 Tommie Award. Voting for the winner will take place from February 6 to 8.
Annie Youngblood
Annie Youngblood is a environmental science and justice and peace studies double major from Eau Claire, Wisconsin. She manages the swim team, was sustainability chair in undergraduate student government, did student research in the biology department, was an orientation leader and is the intern for the St. Thomas orientation and registration department.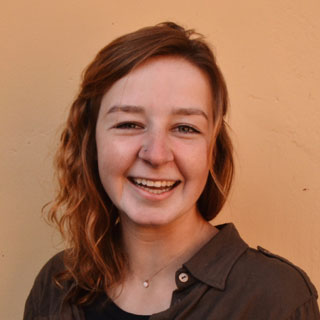 Youngblood says justice and peace department chair Amy Finnegan has been influential to her during her time at St. Thomas.
"She and I got close when I went to Uganda with her for a J-Term," Youngblood said. "I think that was a really developmental time in my life, and to have her with me through that and supporting me through it was really impactful."
Youngblood currently has an internship with the Dispute Resolution Center in North St. Paul, and hopes to continue working for them in the upcoming year while she applies to Ph.D programs in sociology.
"I'm so excited for the future, I think it's going to be amazing, if it all works out," Youngblood said. "I'm very open to change too, but that's the plan right now. I want to be a sociology professor."
Tobias Knight
Tobias Knight is a finance major from south Minneapolis. He played on the football team for the past four years, is the vice president of diversity for USG, participated in many different clubs and development programs and founded the Diversity in Business club.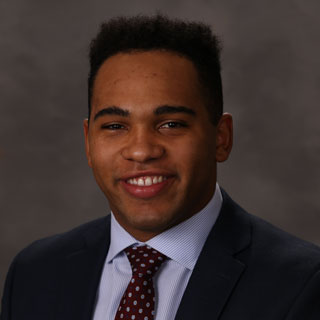 "I started a club because I feel like I have a lot of practical business experience," Knight said. "From my experiences, I know how to develop folks that want to strive for excellence and want to have more out of life and want to be more happy and less complacent, because that's how I was. It's a mission and an opportunity to help other people that have the same career aspirations as me."
Knight has held internships with Congressman Keith Ellison, Thomson Reuters, JP Morgan and Stone Arch Capital. Post-graduation, Knight would like to do investment banking in the renewable energy sector or tax credits in affordable housing.
"My three overarching passions that are driving my career and my goals are children, the environment and education," Knight said.
Ryan Foster
Ryan Foster is a human resource management major from Cannon Falls, Minnesota. He has been involved in USG since his freshman year and is now the student body president. He is also the secretary and treasurer for the Society of Human Resource Management and was a resident adviser and operations manager for Residential Life.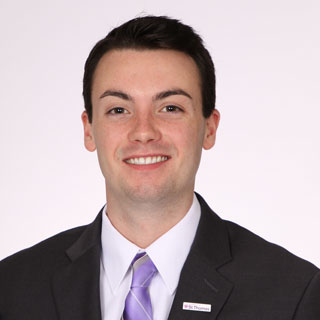 According to Foster, accounting is not one of his better subjects, but he still made a connection with accounting professor Stephanie Grimm.
"She's one of those people I can see myself being connected with for years to come," Foster said. "I think it's really interesting because accounting is probably my least favorite subject, but the fact that that specific professor still sticks with me and her name came to my head when I had to think of individuals to write my testimonials. I think that really speaks volumes."
Foster is currently an intern at the human resources department for Universal Hospital Services in Bloomington, and hopes to secure a full-time offer there after graduation.
"It sounds so cliche, but it's the people that really make up the experience, is what I've come to learn," Foster said. "I feel like years from now, returning to St. Thomas, it'll be a great experience no matter what capacity that's in, but I think knowing that this is my last semester with the people I've spent four years with, that's what I'm going to miss the most."
Students will be emailed a link on Feb. 6 to vote online for the Tommie Award.
Solveig Rennan can be reached at renn6664@stthomas.edu