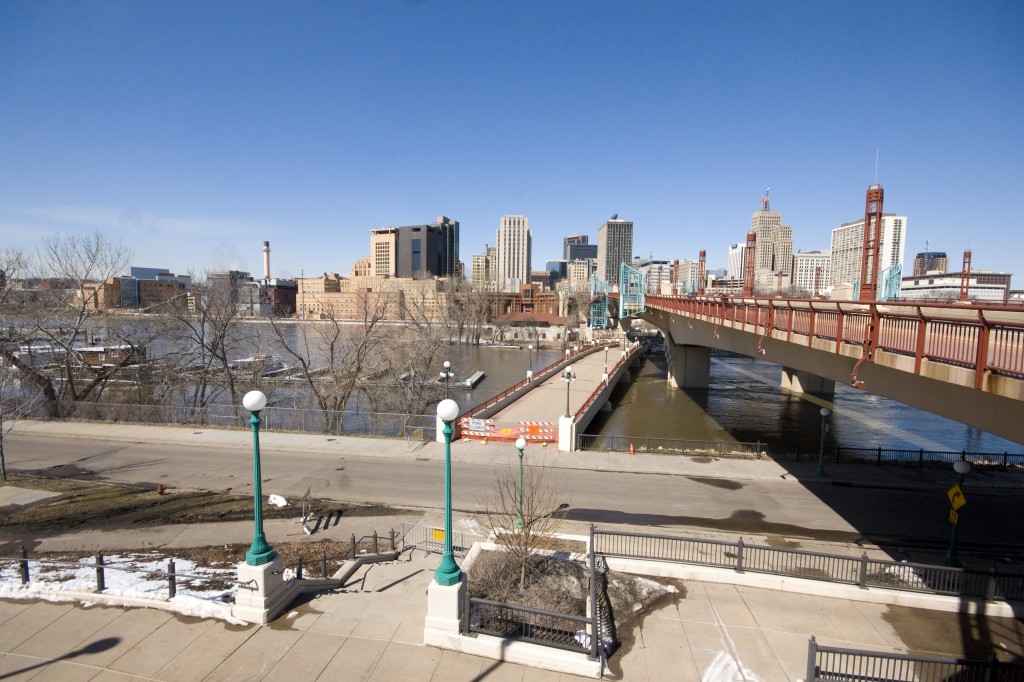 The Mississippi River crested in St. Paul Wednesday and remained at 19 feet Wednesday evening, five feet above flood stage. St. Paul is still under a flood warning, but the river is expected to drop back down to just under 16.5 feet by Tuesday, according to the National Weather Service.
The high water levels have caused difficulties for the St. Thomas crew team, which has not been able to practice on the river yet.
"We can't row on the water," sophomore Kailey Fargo said. "We just have to do land training."
She said several of the team members went to Austin, Texas, to practice on the water.
"For those of us who didn't go to Austin, it will be tough to go directly to the water," Fargo said.
The team will continue to practice on land and will most likely not get on the water until the end of April.
"Our season will be very short because nationals are on May 10," Fargo said.
Large portions of Shepard and Warner roads in downtown St. Paul have been closed due to the flooding, and a number of low-lying parks, including Harriet Island, also have been closed.
A return to flood stage levels is possible if predicted rain and snow storms during the next few days significantly increase the water level in the river, according to the NWS. Low overnight temperatures have also led to decreased ice melt, staving off the flooding for now but possibly contributing to a later crest.
Rivers also are cresting elsewhere in the state. The St. Croix is expected to crest in Stillwater Thursday. The Minnesota River in Mankato is expected to drop by about two feet but will likely rise again.
Drew Landon can be reached at land7305@stthomas.edu.