Motion sensor lights are currently being installed in residence hall common areas.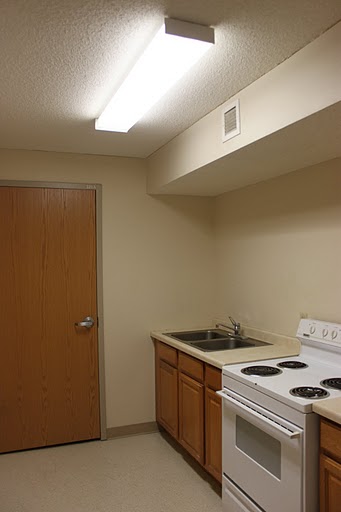 Physical plant electricians already installed sensors in some kitchens and laundry areas in Morrison Hall. The motion sensors will be installed in all residence halls as well as the Anderson Student Center before the end of summer.
"They're going in all of the computer labs, they're going in all the kitchen areas, they're going in all the laundry rooms and they're going in all the lounges," Chief Electrician Dan Hoffmann said. "In the new student center there [are] going to be … occupancy sensors in every room and 90 percent of the rooms won't even have light switches."
The ultrasonic sensors detect motion as well as body heat or noise, Hoffmann said.
"You just walk into the room, the lights will come on, and if nobody is in the room after 20 minutes, the lights will go out," he said.
Students can also turn the lights off manually by pressing the bottom of the light switch.
St. Thomas spent $2,658,635 for electricity last year, said Gerald Anderley, associate vice president of facilities. The sensors are expected to save 5 percent, or approximately $130,000, on the total electrical cost.
"When we get all these things installed and they're all working, it's going to save money, because lights won't be left on," Hoffmann said.
The cost for each sensor ranges from $50 for office spaces to $100 for the average 1,200-square-foot classroom, Anderley said.
"They're in almost all the classrooms campus-wide including downtown Minneapolis," Hoffmann said. "Everybody is starting to use them … Macalester, Hamline, St. Catherine's, University of Minnesota – they're all doing it one way or another."
Freshman Matt Rippentrop said he is pleased with the new sensors.
"I think the student body can benefit from these lights, because it will save money that can be invested in other institutions," Rippentrop said.
Senior Demar Lewis said he likes the sensors' environmental benefits.
"Anything to make the campus more efficient and environmentally friendly. I feel like it would be a benefit, even if it will take a little bit of time to implement," Lewis said. "I think if it's the right thing to do, people are naturally going to turn toward it in their own way, shape and form."
Rachel Britton can be reached at brit7192@stthomas.edu.