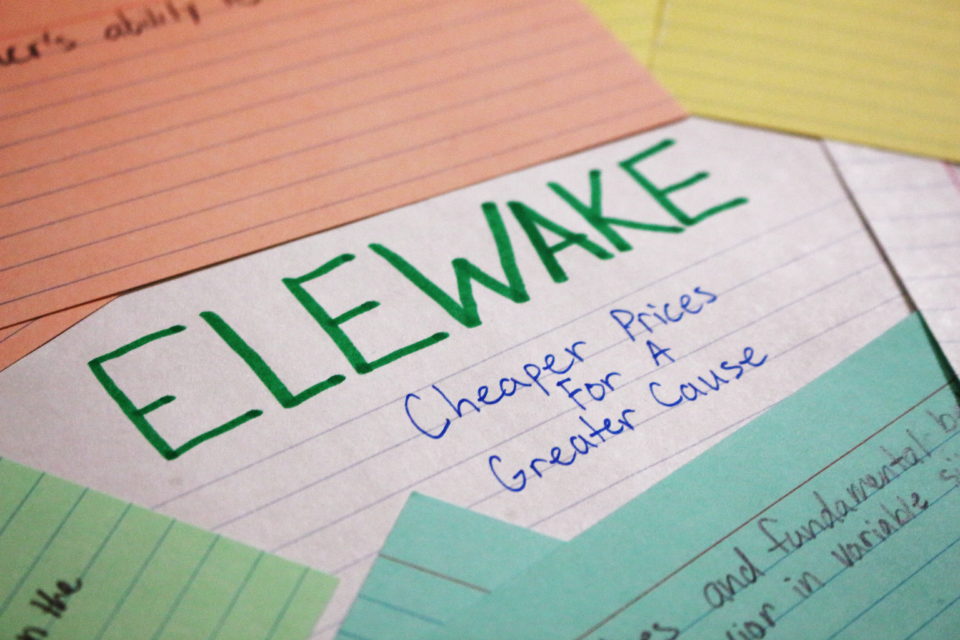 St. Thomas sophomore Chuecheng Yang recently founded the nonprofit company Elewake, which sells snack bags to students and uses the proceeds to buy winter hats and mittens for elementary students at the Hmong International Academy in the Twin Cities.
Yang decided to start Elewake after he volunteered at the Hmong International Academy this past year. Yang saw children arrive to school sniffling and without proper winter clothing.
"I asked the teacher if this was normal that a lot of these kids come in without hats and gloves," Yang said. "She said it was normal because this school has about 90 percent of its students qualify for free or reduced lunch."
Yang felt he needed to step in to help the kids and the community.
"I'm pretty sure a lot of the St. Thomas students will be able to help, and they're willing to help, because I have met a lot of wonderful people here," Yang said. "I went around and asked some of my friends; they were really interested in it."
After talking to his friends, Yang decided on the company name.
"Elevation under knowledge, because you have to be higher than what people are aware of, but you have to be awake at the same time," Yang said. "So, I combined elevate with being awake to get Elewake."
Yang decided that they could make money to buy the winter clothing through selling snack bags to students on campus. Students can go onto the Elewake website, where they can choose from a variety of snack packages. Once the package is chosen and paid for, Yang will personally deliver the snacks to the customer.
"I can't really study when I'm hungry because I get 'hangry.' I wanted to give college students a late night energy boost to finish the cramming late at night," Yang said. "I combined that with the hats and gloves to make Elewake now."
Yang and friends purchase these snacks in bulk to get cheaper prices. Yang's friends assist mainly with the purchasing of the snacks and Yang handles orders and delivers the snacks.
"For me, I never knew a way to help my community," Yang's friend Amy Thao said, "But Chuecheng gave me a great opportunity to do that, which I love."
Yang does not receive any money from the snack bags since all proceeds go to the hats and gloves. Currently, there has been enough money raised to buy hats and mittens for 12 children.
"I am not really in need of earning money for myself," Yang said. "Money would be nice, but smiles on kids' faces is a lot better."
Yang hopes that the company will spread through the St. Thomas campus and expand to other universities in the Twin Cities. The first donation of the hats and mittens is set to be right before winter break Yang noted.
"As naive as it might sound," Yang said, "I just want to do something that will change the world."
MacKenzie Bailey can be reached at bail7757@stthomas.edu.