Sophomore Jerry Hills started using the popular website, ratemyprofessors.com, when he was a freshman.
"I had a few friends let me know what it was all about, and I thought it was really interesting to see how others thought my professors were like," Hills said.
And the website affected his choice in classes throughout last year.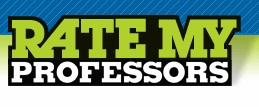 "I have even switched my professors a couple of times based on their ratings," he said.
St. Thomas' highest rated professor, art history professor Victoria Young, has a perfect score of five out of five and her score is based on eight reviews. Out of the 890 St. Thomas professors listed on the website, Young's overall quality rating is well above the average 3.36 rating.
"It's fun because this is what I do, and I love doing it," Young said. "I guess it's like people who win Academy Awards. … I'm so happy to have it, but I'm fine without it."
Young said she thinks ratemyprofessors.com is a useful and practical tool for selecting a professor.
"It's like when I go traveling and book a hotel," Young said. "First, I always read reviews about people who have stayed there. It doesn't always give you the best answer or the most complete answer, but it does provide a way for people to know what's going on out there."
Though Young sits at the top of St. Thomas faculty on ratemyprofessors.com, she said some of the negative reviews professors receive are not always 100 percent accurate.
"I think some of it might be discipline driven – not discipline in the sense of hard work, but as in chemistry versus art history," Young said. "I know I was always bad at science, and I think sometimes if you're bad at science but you need to take it, people can tend to blame others for problems."
St. Thomas does not use ratemyprofessors.com in any official capacity, according to Michael Jordan, director of undergraduate academic affairs.
"We pay no attention to it," Jordan said. "We don't regard it as a valid source of evaluative information about faculty. We have a very carefully designed system that we operate, and regard ratemyprofessors.com as certainly unscientific."
But nonetheless, some students use the website to select professors who they believe will be a good fit for class.
"'Rate My Professor' is a good way to get a feel for professors before you sign up for their class," said junior Mollie McCourt. "It helps with finding a professor that fits your style."
Ryan Shaver can be reached at shav7005@stthomas.edu.