Longtime Opus College of Business faculty member Frank Coglitore, 67, died Thursday morning of cancer.
Coglitore received one of the university's highest honors, the Professor of The Year award, in 2006. He taught courses in accounting and auditing for 27 years at St. Thomas. He also served as the business department chair and served on or chaired multiple university committees, in addition to helping develop new programs.
Coglitore studied at Fordham University in the Bronx for his undergraduate, where he majored in accounting and minored in philosophy, according to the Bulletin Today. He received an MBA at Scranton University and continued his studies at the University of Minnesota. He joined the St. Thomas accounting faculty in 1982.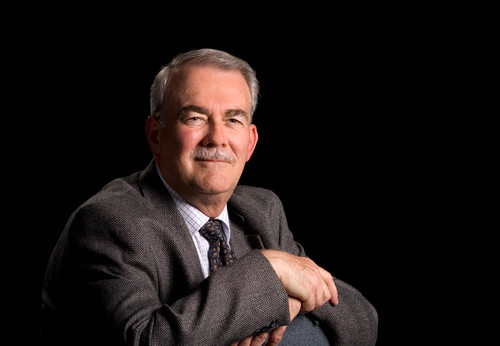 He presented at more than two dozen accounting conferences, both locally and nationally. One of his research specialties was problem-based teaching, which emphasizes critical-thinking, writing and communication skills. His second research specialty was gender issues in accounting.
Coglitore believed women were making "promising strides" in the field of accounting, according to the Bulletin Today.
His interest in gender issues may have impacted female students. When Coglitore first started teaching at St. Thomas, he said he recalled only one woman on the accounting faculty. By the time he was voted Professor of the Year in 2006, slightly more than half of all St. Thomas accounting students were women and five of the 11 full-time accounting professors were women.
Family bond
Coglitore shared a special bond with his grandson Kyle Coglitore. Kyle is a sophomore accounting major at St. Thomas and said he learned a lot from his grandfather, including the importance of family and how to stay resilient and ambitious.
Kyle Coglitore said his grandfather accomplished many great things, but the most meaningful for him was having his grandfather fulfill the role of a father in his life.
"He treated me like his own son," he said. "He was very tough on me, but also loved me unconditionally. He was the only person I was ever scared to disappoint. He was a great role model and a great father figure."
His sense of humor
"The thing that I found funny about my grandfather was when he would get real serious and his New York accent would come out," Kyle Coglitore said. "I could never hold in a laugh or smile when I heard it."
Coglitore had a great sense of humor and told one of the best jokes when he received Professor of the Year, said David Vang, finance department chair.
Vang said the joke was, "There are two ways to slow down time. One is to move faster than the speed of light, and the other is to listen to a lecture by Frank Coglitore."
His passions
In addition to his passion for teaching and serving the St. Thomas community, Coglitore also loved the New York Yankees and would joke with students and faculty who were Twins fans.
"My grandpa loved the Yankees," Kyle Coglitore said. "He was a huge fan."
Coglitore tried out to be a pitcher for the Yankees and had a very good curve ball and fastball, Kyle Coglitore said.
"I was probably a freshman in high school and a solid baseball player," he said. "So I figured I could get a hit off my grandpa, no problem. He took me to the park and was still throwing 80-mile-an-hour fastballs at the age of 63. I kept whiffing at all of his pitches. I think I fouled a couple balls, but never got a ball in play."
Kyle Coglitore said he remembers going to many baseball games with his grandfather, mostly when the Twins played the Yankees. But he said it was always clear what his grandfather loved to do the most.
"Baseball was his second favorite past time," Kyle Coglitore said. "His favorite thing to do, believe it or not, was teaching."
Admired by students, colleagues
Coglitore consistently received e-mails from past students saying how much he was valued and appreciated as a professor, said business administrative assistant Suzanne Krzmarkzick. Students stayed in contact with him and weren't shy about letting him know how much an impact he had on their lives after they left St. Thomas and pursued professional careers.
Senior accounting major Erik Olson said Coglitore was a role model to many students and was always willing to help and give good advice. He put his students first and saw potential in every student. If you were willing put in hard work, he was willing to do the same, Olson said.
"He is definitely the best professor I have had here," Olson said.
His colleagues said they will miss his generosity, humor and energy. Marketing professor Lorman Lundsten said Coglitore was fully involved in whatever he did. He said it was very important to Coglitore that he heard every side of an issue.
Business administrative assistant Renee Nelson said he was "just the sweetest man."
"I've only been here a while, and on my first day, he had bought me a piece of pie. He didn't know me," she said. "He was so generous … he made me feel so welcome."
Ariel Kendall can be reached at akendall@stthomas.edu.