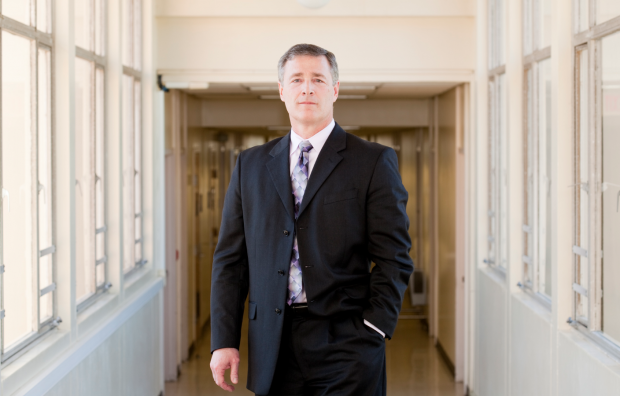 St. Thomas named Richard Plumb, dean of the Seaver College of Science and Engineering at Loyola Marymount University in Los Angeles, on Wednesday as the university's new executive vice president and provost.
Plumb was chosen after a seven-month-long search to replace St. Thomas' current executive vice president and provost, Susan Huber.
Plumb said St. Thomas' liberal arts programs appealed to him.
"St. Thomas is a comprehensive liberal arts institution, and that matters a lot to me," he said. "It has a great reputation. The people there are fantastic."
Plumb received his Ph.D in electrical engineering from Syracuse University and in 1988 became an assistant visiting professor there. In 1989 he worked as an assistant professor at the University of Kansas, and in 1994 Plumb became an associate professor.
In 1996, Plumb worked as a visiting fellow at the University of Queensland in Brisbane, Australia, and from 1997-1998, he was the acting director of the Radar Systems and Remote Sensing Laboratory at the University of Kansas.
Plumb moved to the State University of New York at Binghamton and became the chair of the department of electrical and computer engineering in 1998. He worked there until 2005 when he took the dean position at Loyola Marymount.
In addition to his administrative work, Plumb is a recognized scholar. His research on electromagnetic scattering and ground-penetrating radar has been published in many journals.
During his time as the Seaver College dean, Plumb was responsible for overseeing 85
full-time faculty members, 30 staff members and 8 academic departments, according to his resume. Plumb also implemented Seaver College's first strategic plan.
As executive vice president and provost, Plumb will be responsible for St. Thomas' seven colleges and schools. He will also oversee units such as enrollment management, information technology and student affairs and will play a leadership role in the university's new strategic plan.
"I bring various groups together: faculty, students, staff and alums, and develop a common vision by listening to them and pulling together what everyone is indicating they want the university to do," Plumb said.
In an official statement, President Julie Sullivan said Plumb will be a good fit at St. Thomas.
"He is well prepared when he looks at issues, and he is a good problem solver," Sullivan said. "Just as importantly, he listens, involves others and is very student-centered."
Plumb said he looks forward to helping students get the education they need in a changing world.
"I am very student-centered," Plumb said. "I love working with students. I love teaching them, mentoring and advising them."
Plumb begins his work as provost on July 15.
Grace Pastoor can be reached at past6138@stthomas.edu.