Greg Scharine has been named the Undergraduate Student Government president for the 2011-2012 school year.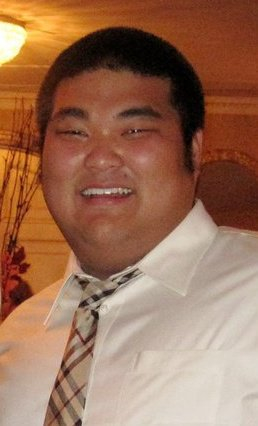 Beating last year's record of 948 total votes, 1,245 students participated in this year's election.
"It's pretty significant," said Corey Dahl, USG vice president of public relations. "It's obviously great. I think it's because we had contested elections, and people campaigned really hard and got people to vote."
USG members declined to give the number of votes for individual candidates.
Mike Orth was named executive vice president, and said he is excited to join Scharine on the executive board.
"It's certainly exciting because, being on USG for the past few years, I've looked up to the executive board as a tool for change," Orth said. "I'm excited to be a part of it."
Orth said he has some ideas in mind for next year.
"The first thing I want to do is listen to other students and talk to them to see what they want for next year," he said. "There are a lot of good ideas out there, and I certainly want to take their ideas and not just my own."
Scharine was not available for comment at the time of publication.
The rest of the executive board is as follows: Chris Daniels as vice president of administrative affairs, Jessica Root as vice president of academic affairs and Ben Schmitz as vice president of public relations. Vice president of finance will be chosen by the executive board. Applications are due April 21. Any junior or senior is eligible to apply.
Other positions will be filled as follows:
-Senior class president: Jazz Hampton
-Sophomore class senators: Heidi Ennigna and Kayla Gardner
-Elections and Credentials Chair: Jenna Johnson
-Commuter Senator: Megan Matheny
-Legislative Affairs Senator: Tom Deiley
-Neighborhood Senator (WSNAC): Jared Scharpen
-Neighborhood Senator (Merriam Park): Hayley Trace
The totals were still being tallied at the time of publication for senior class senators, junior class senators, sophomore class president and transfer senator. The position for residential senator was not filled and will be open for elections in the fall.
Mary Kenkel can be reached at mlkenkel@stthomas.edu.