Three St. Thomas-affiliated individuals ran for office in the midterm election Tuesday, although none won their respective races.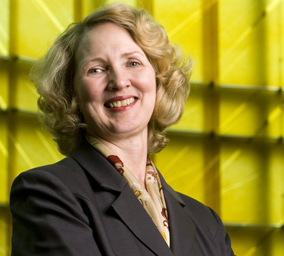 St. Thomas professor Teresa Collett ran as a Republican congressional candidate in the 4th District, which includes all of Ramsey County and small parts of Dakota and Ramsey counties. She lost to Democrat Betty McCollum, who has held the representative position since 2000.
McCollum received 59 percent of the vote, while Collett received 35 percent.
"It's disappointing," Collett said about her loss. "But it's been a remarkable experience talking with people through Ramsey County and the 4th District. I appreciate more deeply the fact that people are concerned about our community."
She said her job at St. Thomas helped prepare her to run for election.
"St. Thomas is a strong member of the St. Paul community and it provides you the opportunity as a candidate to get to know lots of different aspects of the community," she said. "Talking with students from all over the state and country gives you perspective on what concerns are out there."
Independence Party gubernatorial candidate Tom Horner graduated from St. Thomas. He received 12 percent of the vote in the race, compared to Dayton and Emmer, who each received roughly 44 percent of the vote.
Because less than half of one percent separates Emmer and Dayton, there will most likely be a recount to determine which candidate will be Minnesota's new governor. Horner conceded and said he is ready to offer his support to the candidate who wins. He could not be reached for comment.
A St. Thomas student also ran for a seat in the Minnesota House of Representatives Tuesday. Junior Zach Freitag ran as the Republican candidate in District 64A against Democratic candidate Erin Murphy. Freitag received 21 percent of the vote and Murphy received 79 percent. Freitag could not be reached for comment.
Katie Broadwell can be reached at klbroadwell@stthomas.edu.