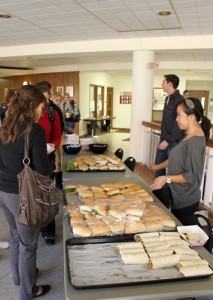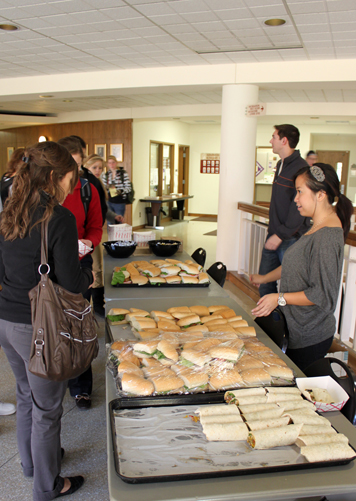 St. Thomas Activities and Recreation handed out 200 free sub sandwiches Wednesday in celebration of National Sandwich Day.
"I like doing food events," STAR programmer Wendy Lor said. "A couple weeks ago, we did the chili feed and that was really successful. So we figured, 'Why not National Sandwich Day?' And it is a national holiday."
Students enjoyed the event, especially for the free food.
"I like free sandwiches," sophomore Rob White said. "If things like this could happen more often, I'd be very happy."
Kristi Battarbee can be reached at batt3378@stthomas.edu.