After a nearly two-year-long search, Stefanie Lenway will take over as the Opus College of Business dean on Aug. 1 the university announced Friday.
Lenway has served as the Eli and Edythe L. Broad Dean at Michigan State University's The Eli Broad College of Business since 2010. She said she is confident she will be stepping into a good business environment coming to St. Thomas.
"I've been … watching what the current dean's been doing. We've been talking quite a bit, and I found it very exciting," Lenway said. "I talked to the new president, and I think she's a terrific leader."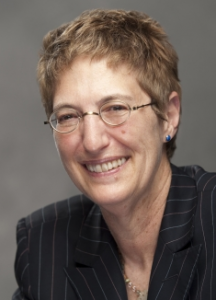 Before her position as dean of the Broad College of Business, Lenway held the College of Business Administration dean position at the University of Illinois in Chicago.
After receiving her Ph.D. in business administration from the University of California-Berkeley in 1981, she joined the faculty at Washington University in St. Louis until 1984. From there, she made the Twin Cities her home while working as a administrator and faculty member at the University of Minnesota in multiple roles for more than 21 years.
Lenway then transitioned to the University of Illinois at Chicago College of Business Administration where she held the school's dean position until she began her current position at Michigan State University in 2010.
With her vast experience in business education, Lenway said she is eager to help make the Opus College of Business the best school of its kind.
"A lot of that has to do with student satisfaction," Lenway said. "Staying in touch with the students, making sure we're preparing them as well as we can for fantastic careers and making sure they have lots of experiences outside the classroom and leadership preparation."
While at the Broad College of Business, Lenway launched strategic initiatives to promote the globalization of the college's research and academic program while also linking Broad College faculty and student entrepreneurship activities with the larger, university-wide entrepreneurship network.
Lenway said she is looking forward to the new opportunity in a familiar area.
"I'm delighted to have this opportunity to come back to the Twin Cities and to work with the university leadership and the business community and the students," Lenway said. "I think it's going to be fantastic."
Briggs LeSavage can be reached at lesa4364@stthomas.edu.