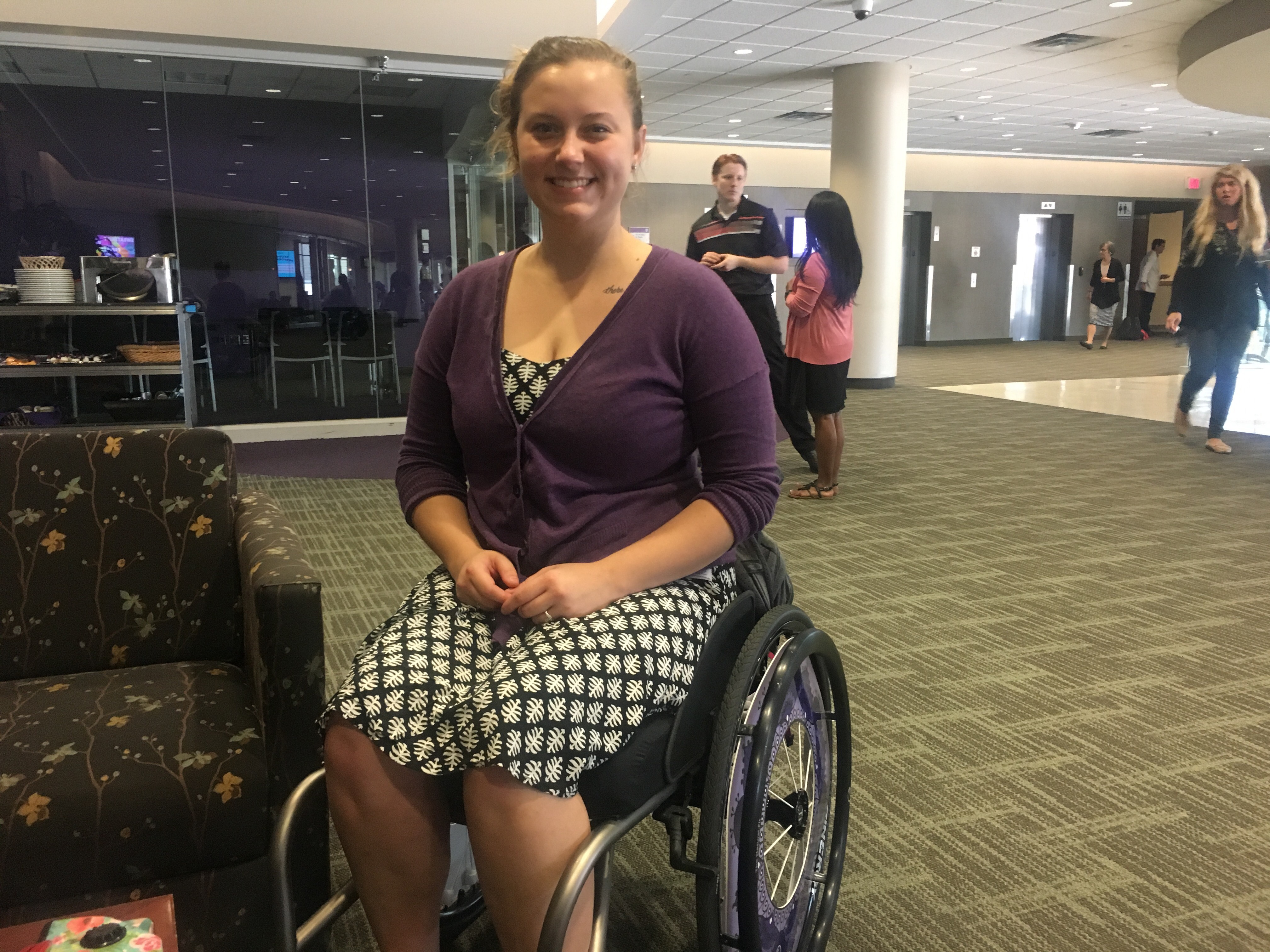 Brady Educational Center and other buildings at St. Thomas are set to be renovated as part of the campus' 10-year master plan. But for senior Elizabeth Deysach, 10 years is too long to wait for wheelchair-accessible buildings.
Deysach, a mechanical engineering major, uses a wheelchair and said she faces issues every day with accessibility on campus. She missed her first day of classes due to maintenance on an elevator, leaving her unable to get to her classrooms.
Kimberly Schumann, director of Disability Resources, acknowledged that a couple of elevators broke down in early fall, but "the university has processes in place for elevator maintenance repair."
"We notify professors if they missed class because of an elevator issue and make sure there is no penalty for that sort of thing," Schumann said. "Unfortunately this is something that happens from time to time. The university does have to be prompt about a response in that situation."
Deysach said there are many buildings, such as the John Roach Center and Brady Educational Center, that are not completely accessible to students in wheelchairs.
"All the newer buildings are really done well; it's the older buildings — you can't even get to some of the places in them," Deysach said. "The world is a lot more inaccessible than you think it is."
There are now rooms rebuilt for students to have more wheelchair access. Disability Resources also works with the Physical Plant to get doors wired so that students can open their residence hall doors with what looks like a garage door opener. In the classroom, the university has hired lab assistants to help with physical tasks while still allowing students to complete the labs.
"The issue is that they're breaking ADA guidelines by not performing regular maintenance so that things don't break down. It's obnoxious to everyone, really," Deysach said.
According to the Americans with Disabilities Act, universities must provide accessible means of egress, which is defined as a continuous and unobstructed way of travel from any point in a building or facility that provides an accessible route to an area of refuge, a horizontal exit, or a public way.
Schumann says the university does perform regular maintenance on its elevators.
"Like any mechanical or machine, things break down occasionally. The response in that situation is to get the repair person out as soon as possible," Schumann said. "The role we play in that process is to be in communication with students about what is being done to make sure that it is being addressed promptly."
Fellow students can help students in wheelchairs by alerting Public Safety or maintenance when they see a handicapped button or elevator out of order.
"With all the construction in the past seven years, we have hardly any buildings that are completely inaccessible," Schumann said.
Deysach said it comes down to respect for those in wheelchairs.
"If you see someone in a wheelchair, hold open a door for them, be considerate, don't pity them," Deysach said. "You don't want a stranger to push your baby stroller just as you don't want a stranger to push your wheelchair."
Justine Bowe can be reached at bowe6524@stthomas.edu