Some college students worry about gaining the "freshman 15," but according to new research, gaining 15 pounds freshman year is a myth.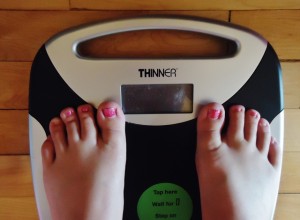 Researchers at Ohio State University's Center for Human Resource Research found that freshmen women gain an average of 2.4 pounds, while men gain an average of 3.4 pounds.
The study surveyed more than 7,000 individuals ages 17 to 20 from around the country.
St. Thomas junior Elizabeth Claude said she was worried about gaining the freshman 15 before beginning college.
"I always got scared because I did see some girls from my high school on Facebook who looked like they had gained a little weight after going to college, and I just really didn't want that to happen to me," she said.
Claude said she was very busy during her freshman year and ended up losing several pounds.
"I actually lost like five pounds freshman year. I think it was because I was more active and I walked everywhere," she said. "I also kept some food in my dorm room, but I didn't really like snack a lot because I was always busy in class or activities or hanging out with my friends."
The Ohio State study said that although much weight isn't gained freshman year, throughout all college years women typically gained seven to nine pounds and men typically gained 12 to 13 pounds.
St. Thomas freshman Carina Dolan said she was worried about gaining the freshman 15 because of how much it was discussed in high school.
"They even talked about it in health class senior year. They were like, 'these are some ways you can avoid the freshman 15,'' she said. "I was like, 'this is serious business, and it must be real."
Dolan said she has not gained any weight yet in her first semester of freshman year, but she has noticed some differences in her eating and exercising habits.
"I guess my parents cooked really healthy," she said. "Then I was always in dance and volleyball, so I'm not as active sports-wise."
The study also looked at the difference between those who attend college and those who do not. They concluded that those who attend college only gain a half pound more than those who don't go to college at the same age. 
The researchers theorized in the study that any weight gain through college-age years can be attributed to natural physical maturing into adulthood.
St. Thomas junior William Oppong Bio said he was not worried about gaining weight in college. He said he was a lot more active in college than in high school, but when his habits did change, he noticed a difference.
"I actually did [gain weight] during like the wintertime when I got lazy," he said.
Madeline Carlson can be reached at carl8801@stthomas.edu