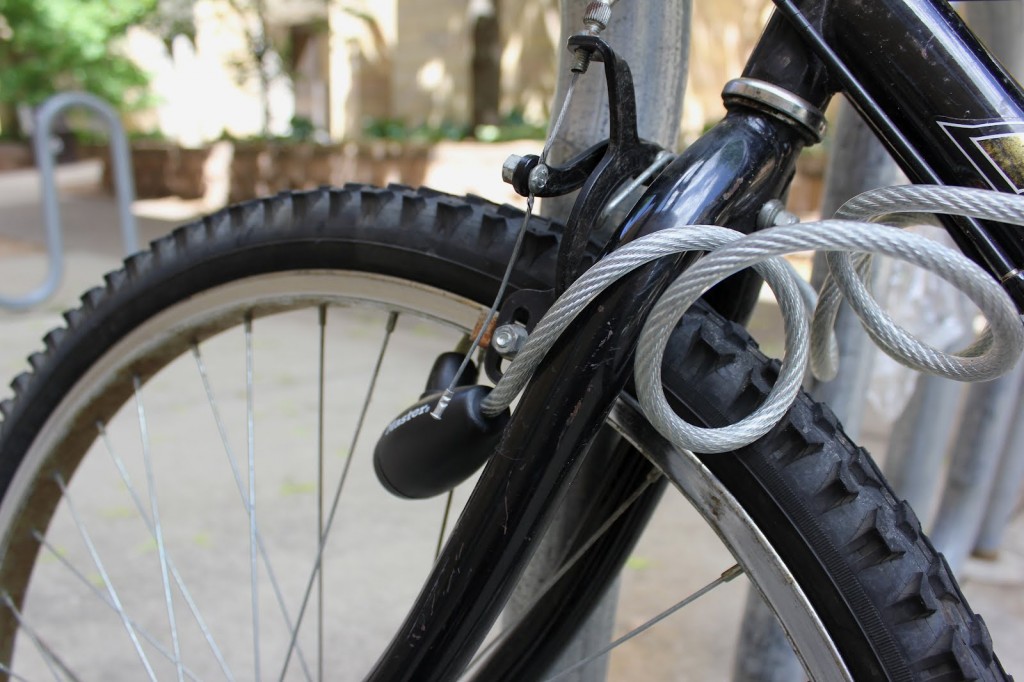 Some St. Thomas students have discovered that warm weather brings more than outdoor fun in the sun; it also unfortunately includes bike theft; and this spring thieves have been busy.
According to Wells Farnham, Public Safety crime prevention lead officer, the recent increase in bike thefts around and on campus isn't surprising, and the weather and time of year are factors in the 15 bikes stolen on campus in May.
"A far bigger factor is the sheer volume of bikes at bike racks on campus during the school year," Farnham said, "and the fact that the vast majority of the bikes taken have either been unsecured or used cable locks, which are easily cut."
Sophomore Laura Willson was one of the students whose bike was stolen in May.
"I went to the bike rack where it was chained up," Willson said. "I couldn't find it, and my lock had been cut in half."
Willson, an everyday biker, said she had a chain lock securing her Schwinn bicycle in the parking lot behind 2151 Grand Ave.
"It wasn't even the nicest bike on the rack. It was just kind of your standard street bike," Willson said.
Farnham said bike thieves have not targeted one spot. Bikes have been stolen from racks all over campus.
Public Safety and the St. Paul Police Department actually joined forces around 3:30 a.m., May 15, when a student saw several people cutting bike locks at Ireland Hall and riding away.
"During this incident, we found several more bikes on campus with cut locks. So, it appeared this group had cut several locks with the intent of returning to campus to take more bikes," Farnham said. "In at least one of these incidents, we have evidence that suggested it was a group of people."
Farnham said Public Safety officers and St. Paul police found a suspect with a stolen bike near Cretin Avenue and Mississippi Boulevard.
However, Farnham said that this incident alone doesn't give Public Safety enough information to conclude that it is the same group of people stealing bikes.
Junior Nic Reynolds became an off-campus victim four weeks ago when his $800 bike was stolen in a matter of seconds after entering a Marshall Avenue store.
"I should've locked it up, and I thought about it," Reynolds said. "I set it at the door, walked in, literally was in the store for 45 seconds and walked out to find it was gone. My heart sank."
Even though Reynolds didn't secure his bike, he said he learned from the incident and hopes other students will be more cautious.
"Lock it up no matter where you go. I'm from the suburbs, so I never think to lock it up," Reynolds said. "But we're in St. Paul now. Don't take bike locks for granted. They are important."
Farnham said students should think of crime in an economical way.
"Crime is about opportunity and is a classic 'economics' decision. How much time, effort and resources do I need to invest in this?" Farnham said. "Unsecure bikes or bikes with cable locks only take a few seconds for someone to take and ride away with."
Hannah Anderson can be reached at ande5385@stthomas.edu.