Three female students were surprised when they found a stranger's belongings in their John Paul II room during January term. According to the four women, Residence Life did not notify the students about their new roommate before she had arrived.
"I wasn't really sure what was going on," sophomore Kelsey Hansen said. "I had got a notification e-mail the day after she moved in."
Sophomore Nicole Neumann, who also lives in the room, said she also was surprised.
"It is an uncomfortable situation knowing that you have hundreds, if not thousands, of dollars sitting in a room anybody and everybody can have access to at any time," Neumann said.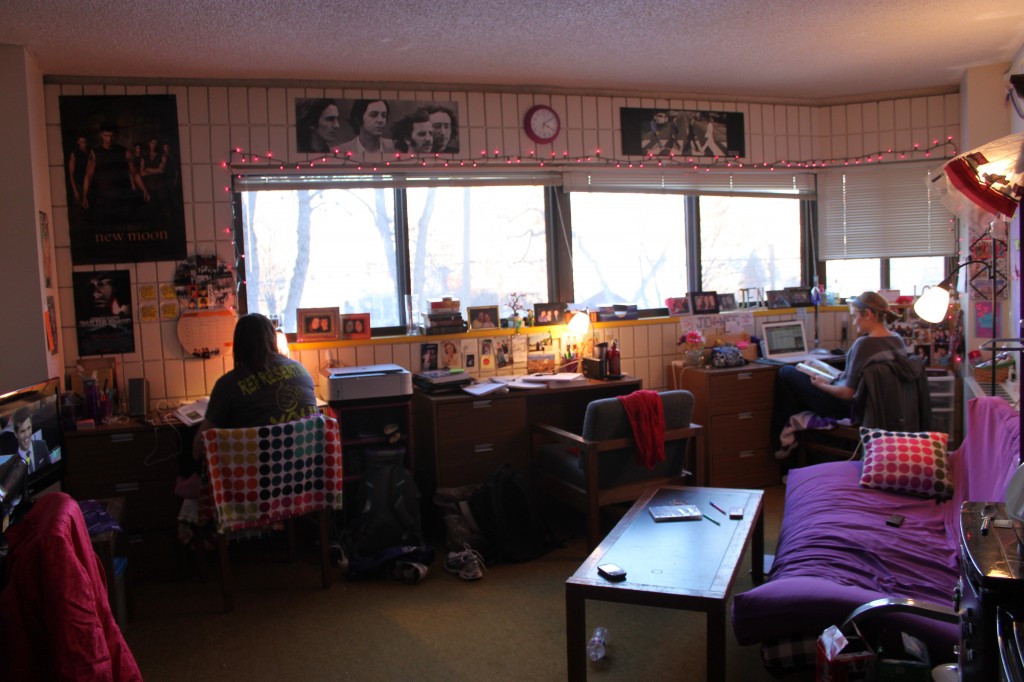 Hansen said she was nervous.
"Who knows how long the room was unlocked for?" Hansen said. "Everything I own was there. Someone could have taken something."
Bryan Helminiak, assistant director of Residence Life, said that during J-term, 150 students changed room assignments, and 24 women were moved from lounges into rooms for the spring semester.
He said the errors could have been technical.
"We always use St. Thomas e-mail accounts," Helminiak said. "Sometimes students have their St. Thomas account forward e-mails to other e-mail accounts such as Hotmail or Gmail, which could have caused the mistake."
About 2,500 students live on campus. "This year we have heard more grumblings than ever because of the lack of space to move everyone," Helminiak said.
Helminiak said Residence Life told students in December to have to have their space ready for new roommates by J-term.
Freshman Brittney Schubert moved into a new room during J-term and said her roommates were not notified. She said she did not receive contact information for her new roommates.
"I asked a couple different times in e-mails for the contact information for my roommates and never got them," Schubert said. "The day after I moved in, I got an e-mail from the hall director with the contact information."
Helminiak said Residence Life responded to the situation.
"When contacted by these students, we immediately got information to them as soon as possible, and an apology was issued by the hall staff," Helminiak said.
A second roommate complication occurred two floors below in JPII. Sophomore Leah Olson said Residence Life told her she was moving into a room with two other women, but it was actually three others.
"When Residence Life sends my room e-mails, only three of the four roommates receive them," Olson said. "Residence Life believes only three of us are living in my room."
When asked about the JPII incidents, Helminiak said, "I am aware of only one instance. I can tell you that our policy is that we notify students when new roommates are assigned."
Helminiak added: "If you have a funky situation, just let Residence Life know. Visit the Res Life site or call."
Hannah Anderson can be reached at ande5385@stthomas.edu.