Saying farewell to the Metrodome also meant saying goodbye to the much-loved Dome Dogs.
But the Minnesota Twins will serve new hot dogs at Target Field. The team announced Monday that it signed a contract with Schweigert Meats, a subsidiary of Cargill Inc.
Target Field will offer four new hot dogs starting opening day: the Twins Big Dog, Dugout Dog, Dinger Dog and Original Twins Dog.
"It's the end of a tradition, but new ones can start," said sophomore Laura Blaser, who holds season tickets for the Twins and Milwaukee Brewers. "I've been to games without the Dome Dog. I can live without it."
The Twins Big Dog is a quarter-pound all-beef hot dog, and the Dugout Dog is an old-fashion pork and beef hot dog in a natural casing. The Dinger Dog is an extra-long pork and beef dog, and the Original Twins Dog is made from the same recipe as the hot dogs served in the team's first ballpark, Metropolitan Stadium.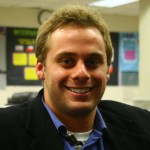 But for some, the new variety simply won't make up for the hot dogs served in the Metrodome.
"I can't fully enjoy a baseball game without a Dome Dog in my hand," senior LJ Stead said.
Kristian Kircher and Miles Trump contributed to this report.
Mary Kenkel can be reached at mlkenkel@stthomas.edu.