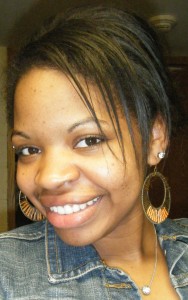 Kiana Williams, social work major, 3.55 GPA
Williams is from Minneapolis. She has been a resident adviser, orientation leader, STAR intern, Gospel Choir President, choreographer for PULSE and a Students Today Leaders Forever trip leader. She also co-founded a women's bible study.
Williams' achievements include being on the Dean's list for three years.
Williams said an interesting fact about herself is that when she was younger, she "sang on stage with Celine Dion at the Target Center."
Before students graduate, Williams suggested that they "get to know" themselves.
"Discover who you truly are at the core. This can be done through trying out new things and not being afraid to make mistakes. There is more to college than parties, boys, girls and hangovers," she said. "It may sound cliche, but it's a time to develop and grow, so take advantage of it." After graduation, Williams plans on "taking a year off of school to gain work experience in social work, then proceed to either obtain a Master's in Social Work or Public Health."