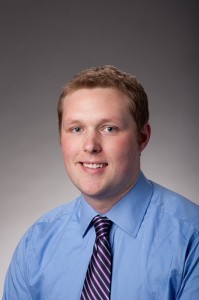 Adam Holmberg, neuroscience major, chemistry minor, 3.40 GPA
Holmberg is from Minneapolis. His St. Thomas activities include working as the operations manager and apartment coordinator in Morrison Hall and serving as the Chair of Social Programming for the National Residence Hall Honorary.
In 2009, Holmberg was named Residence Hall Association member of the year.
An interesting fact about Holmberg is that he likes to crochet. As a freshman, he wishes he had known "every person you meet can teach you something."
After graduation, Holmberg plans to attend medical school.