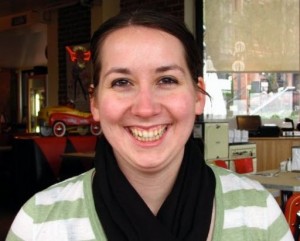 Ann Ziegler, physics major, 3.58 GPA
Ziegler is from Spearfish, S.D. She is in the Air Force ROTC program, Arnold Air Society, Undergraduate Student Government and Women's Choir.
Ziegler has done physics research and presented at the American Physics Society this past March. She has received other honors as a distinguished graduate of the AFROTC field training in August 2009, has been on the dean's list and was named Outstanding USG Member for the 2008-2009 school year.
Ziegler's unique talent is that she can ride a unicycle. As a freshman, Zeigler wishes she had known "that falling and having to dust myself off isn't anything to fear. It isn't comfortable, but the benefit, and often the joy of learning, far outweighs discomfort if I choose to learn from the experience."
After graduation, Ziegler will be stationed at the Kirtland Air Force Base in Albuquerque, N.M., where she will work as a physicist.